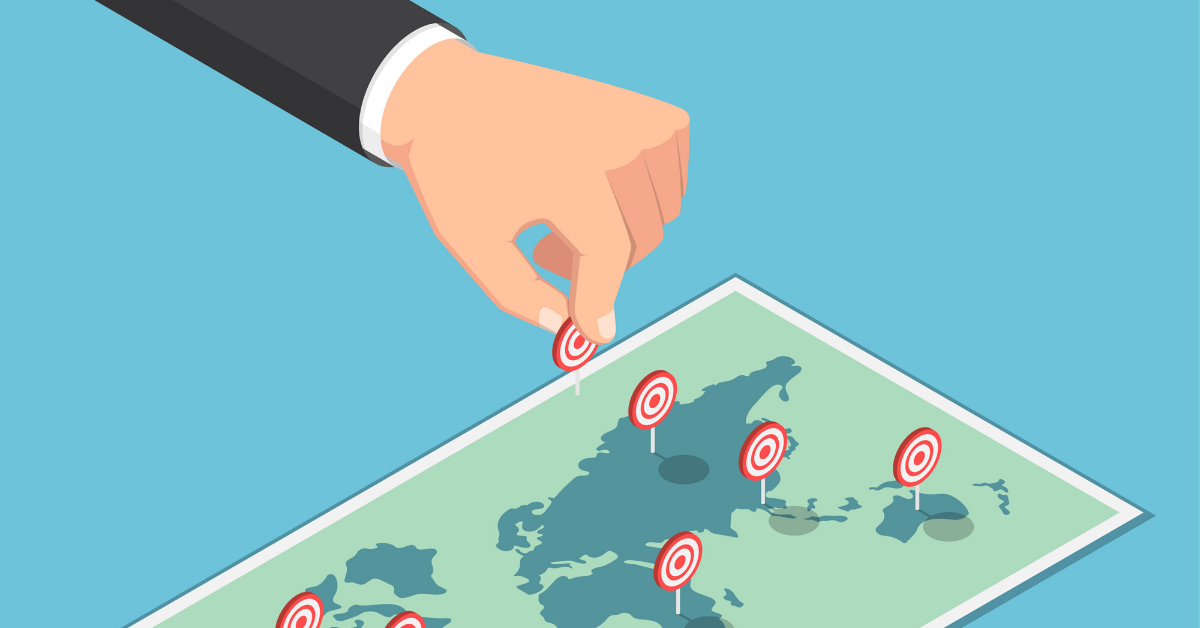 Although there has been a surge in account-based marketing (ABM) recently, the concept itself is actually nothing new. Most companies are already doing some form of an ABM strategy, even if it's not entirely intentional or fully structured.
The beauty of an ABM strategy is that when it's done correctly, it allows your sales process to be extremely customized and personalized for each prospect. This will lead to a better experience for both the prospect and your sales reps, which in turn, should lead to more closed-won deals.
There are a lot of moving pieces that go into ABM from setting up your team to building out your tech stack to measuring success. One of the most crucial components of any ABM strategy is account mapping.
What is Account Mapping?
Account mapping is the process of cataloging and organizing the people that work at a particular target account. This will be a physical representation of the way an organization is set up.
This process takes quite a bit of time from your reps but ultimately will dictate how successful your entire ABM strategy is for your company.
"You don't need fancy software to do account mapping," says Guido Bartolacci, Head of Demand Generation at New Breed. "It can be done as a flow chart or a spreadsheet or even a Google Doc."
Account mapping should be completed before any targeting or outreach takes place because it will impact everyone that is involved with a target account from both marketing and sales and puts everyone in a better position to succeed.
How Account Mapping Improves Your ABM
Account mapping is the building block for your entire ABM strategy.
ABM aims to create a hyper-personalized experience for prospects at companies that are the best fit for your product or service. To enable that to happen, you need to know everything possible about that company.
From a sales perspective, account mapping will give your reps a clear picture of who they may encounter during the sales process as well as who may be involved in the decision-making process.
It allows the reps to accurately predict how the process will go and what the best path of sale is for that particular company. Finding the best path of sale will allow your reps to identify which individuals they should reach out to first as well as who they should loop in to have the smoothest sales cycle as possible. It also allows reps to anticipate any hurdles or roadblocks, enabling them to be fully prepared to handle issues if they do arise.
Account mapping focuses not only on information at the company level, but also on understanding each individual at that company. You will be able to better understand the pain points and challenges of the specific individuals at a company and adjust your outreach accordingly.
"That information will also allow you to basically rehearse the type of interaction you will have before you have it," says Guido. "If you know their persona, their pain points and challenges, you can ask questions related to those. For instance, if you know who their boss is, you can ask 'hey would it make sense to bring your VP into the conversation?'"
Without directly telling that prospect that you know how important the VP is in the end decision-making process, you can set the meeting up for success by already looping them into the conversation. This saves your sales rep time and effort and also makes that process smoother for the prospect.
What is Included in an Account Map?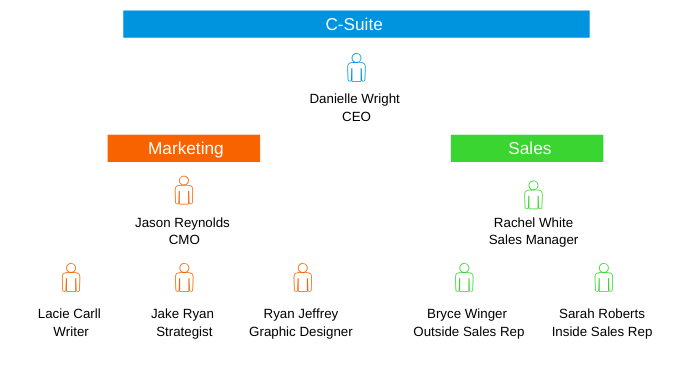 To start, you should break the organization down into both job level and function. Job level speaks to the hierarchy of an organization like manager, exec or VP. Function speaks to the different teams or roles at a company like marketing, human resources or finance.
"You would have your functions, like marketing, sales, service, operations and finance, for instance, across the top of your chart," says Guido. "Then you would have your levels down the side on the left, like VP's, managers, individual contributors."
This will help you visualize the authority that an individual at the company has as well as their particular position related to their team as well. You then can associate individuals at a company with your buyer personas to better understand what they care about.
You don't need to do account mapping for the entire company,
How to Find That Information
To source the information you need to build an account map, you will most likely want to invest in a data sourcing/enrichment software like ZoomInfo or EverString.
"The nice thing about those softwares is that while they don't necessarily offer an account mapping feature per se, they will show you everyone in their system at a company including their role and department," says Guido.
From there, you can add that info into your account map spreadsheet or chart appropriately.
In addition to providing name, title and team, databases like ZoomInfo or EverString sometimes will also offer contact information like email or phone number.
Linkedin is also a great free tool to either source that information yourself, validate the info you get from a data sourcing software or fill in the gaps that you can't find in the platform itself.
"It should go without stating, but the information you gather during this process should not be used maliciously or in a creepy way," says Guido.
All of this information should be used to help sculpt your outreach and the language you use to truly serve these prospects better. The entire idea of ABM is based on the fact that the companies you have chosen are truly the best fit for your company's service or product, so finding the best way to make sure the individuals you interact with feel the same way is the ultimate goal.
Final Thoughts
An ABM strategy can yield great results for your business, and it's also a great way to find new industries or target markets to break into. The key to ABM is to be prepared and have all your ducks in a row before getting started. This will ensure the process runs smoothly from the first interaction your prospects have with your brand to the last.
Account mapping is just one of the ten major steps to preparing for successful account-based marketing. Use our checklist to be sure you have all the other nine in line!
Tag(s):
Weslee Clyde is an inbound marketing strategist at New Breed. She is focused on generating results using inbound methods and is driven by the customer experience. When not at the office, you can find her binging a docu-series on true crime or perfecting her gluten-free baking skills.