When it comes to developing a stellar social media strategy, hashtags play a vital role. Hashtags (#) are a powerful social media tool that enables you to segment your content into searchable topics across different platforms. Because hashtags are used globally, they have the potential to expand your reach online.
At first, hashtags can seem daunting and difficult to leverage, but once you've found the right ones to strengthen your digital presence, you will be sure to participate in relevant conversations online and guide your followers with your expertise.
Think of it like this: hashtags are the SEO of social media. An optimized social media marketing strategy will leverage hashtags to bring people outside of your network to your content, organically.
Let's discuss some hashtag best practices:
Leveraging Popular Hashtags
Trending hashtags
If you're going to leverage an already existing and trending hashtag, it's important to do your research first. Make sure you really understand the potential role that the hashtag can play in your industry and the content that is generally associated with it. The last thing you want is to blast your content into an online community that is not the right fit for your company.
For example, a popular trending hashtag on LinkedIn is #MotivationalMondays. Although this hashtag is not industry specific, it provides a space for companies to share motivational anecdotes. Hashtags like these do a great job of humanizing your social media account and providing an authentic narrative to your content.
Utilizing trending hashtags can prove valuable for easily gaining attention to your brand. However, using trends in a way that viewers appreciate can be tricky. Like all of the content you're producing, you need to be providing value to your readers — not just posting for the sake of posting. The LinkedIn trending panel is a great resource to find topics and thought-leader hashtags relevant to your industry that could help boost your content. This source allows you to be mindful of what people are looking for and gives you an opportunity to significantly grow your audience reach.
Industry hashtags
Like trending hashtags, industry hashtags can also play a large role in expanding your digital reach. Industry hashtags are a great way to segment your content into accessible topics specific to your company's products or services.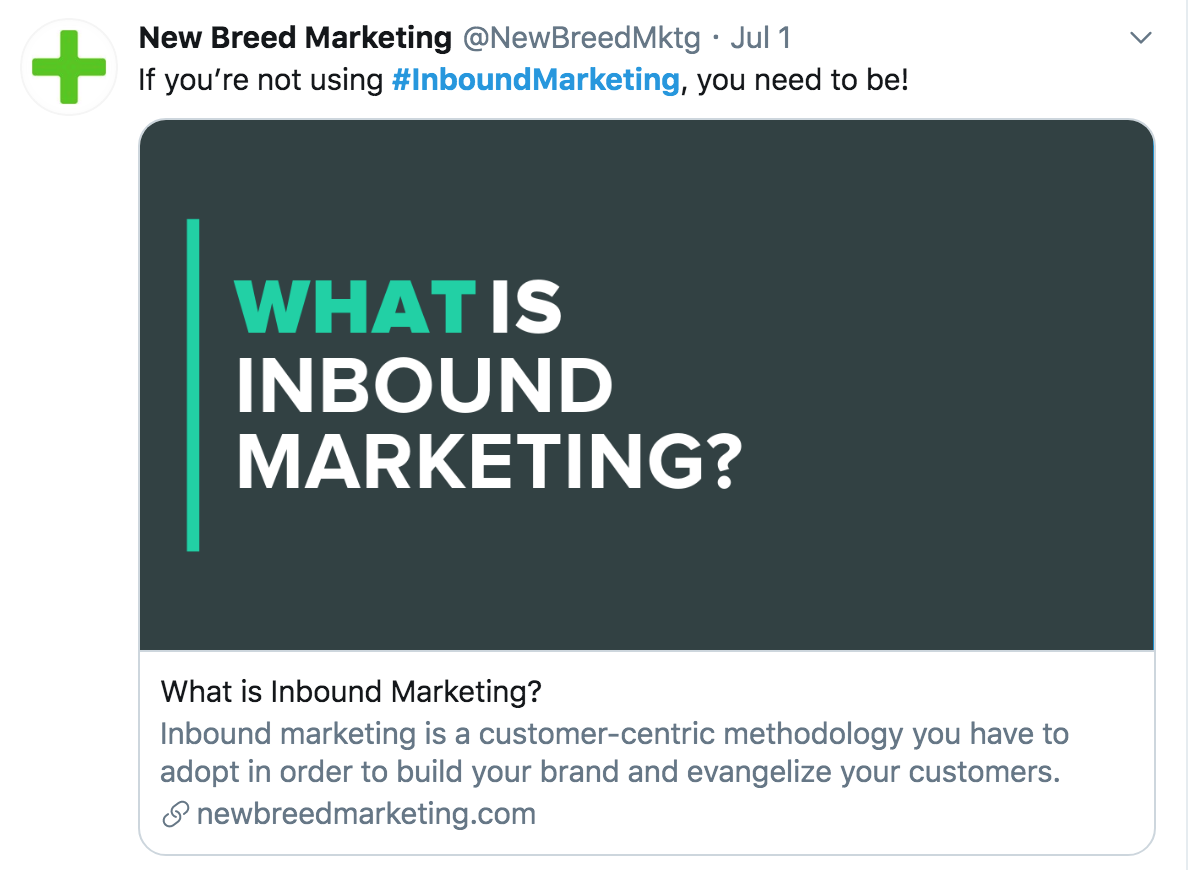 We often use #InboundMarketing because it relates directly to our industry and content. We have ideas to share, and using an industry hashtag allows us to specifically target a select group of people interested in the same topic. Though industry hashtags do not offer quite the same popularity as a trending hashtag, they are often a better bet, granting a more precise audience base.
Build a Brand Hashtag
Building a brand hashtag will help develop a community among your audience. Oftentimes, you will see brand hashtags for external marketing campaigns meant to directly influence customer acquisition, but they serve a purpose for internal campaigns that provide a look into your organization, too.
At HubSpot, the hashtag #GrowBetter is used to celebrate accomplishments, as well as spread wisdom. The success in this hashtag choice is two-fold: not only is "Grow Better" HubSpot's slogan, but it is also a relevant and motivational phrase. In doing so, they have created an online community that shares that experience with their prospects and followers.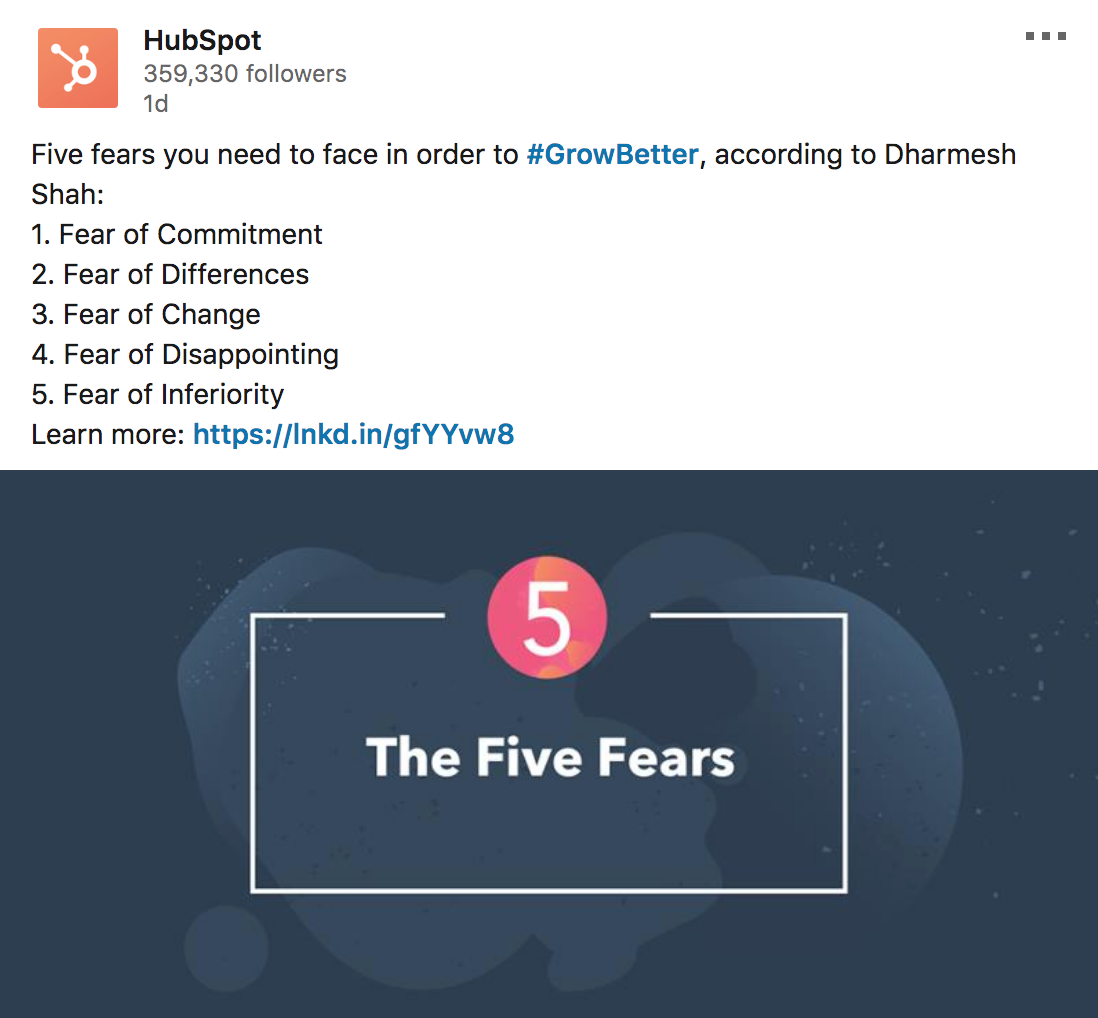 Brand hashtags also play a large role in online contests, segmenting user-generated content (UGC) and hosting events. By developing a hashtag specifically for those scenarios, you increase your reach and create a space for your followers to interact within. Likewise, having all of your contest entries and UGC in one easily scannable online space will trim down on your workload in the long-run should you need to access them.
Incorporating Hashtags in Your Social Media Copy
Although using hashtags is sure to expand your online reach, the last thing you want to do is oversaturate your social media copy with them. A reader is less likely to pay attention to a post that uses a hashtag every other word. Instead, choose keywords relevant to your audience and content to form a conversation around.
Here's an example of what we do at New Breed: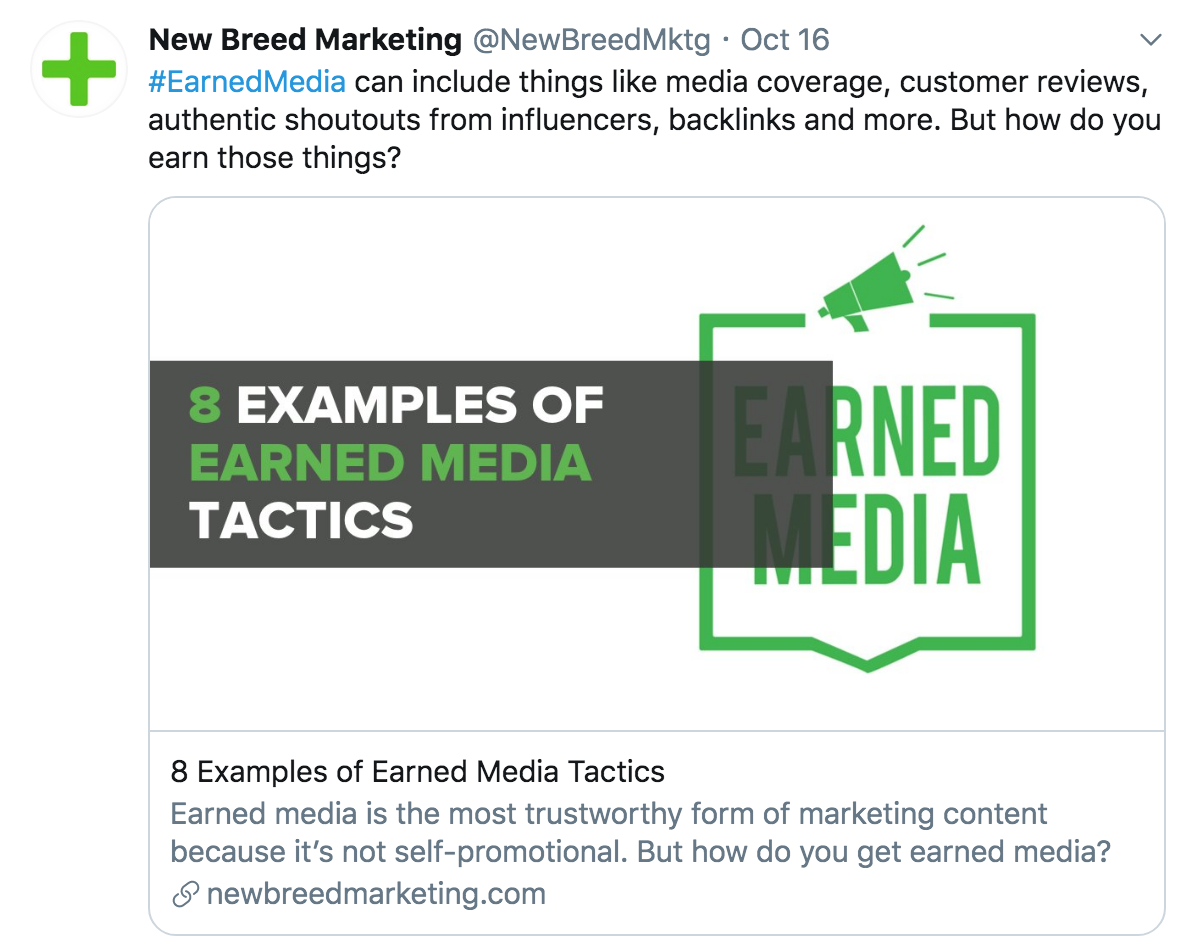 Alternatively, another strategy is to place your hashtags at the end of your social media copy. In doing this, your post is still searchable within that hashtag community, but you don't have to worry about structuring your copy around it.
In addition to cautious placement, you also need to be strategic about the number of hashtags you choose to use. Although joining conversations is a good start to expanding your reach, you need to remain authentic in your copy. A post with 5+ different hashtags per sentence is less likely to be taken seriously by prospects than a post with two very specific and purposeful hashtags. By utilizing this strategy, you will get your content out to the right audience and presenting it in a digestible format.
Key Takeaway
Before you can begin any social media strategy, you need to first understand who is browsing your accounts, and what value you can provide them. This starts with beginning some hashtag research and taking a look at what conversations your competitors and thought-leaders in the industry are taking part in. This way, you can ensure you're reaching the right people on the right platform.
Unlike relying on your handle alone, hashtags can provide an outlet where viewers can browse through different topics and even submit relevant questions for you to answer. Ultimately, this will show that you are open to conversation and are easily accessible.
Montserrat is a former New Breeder.