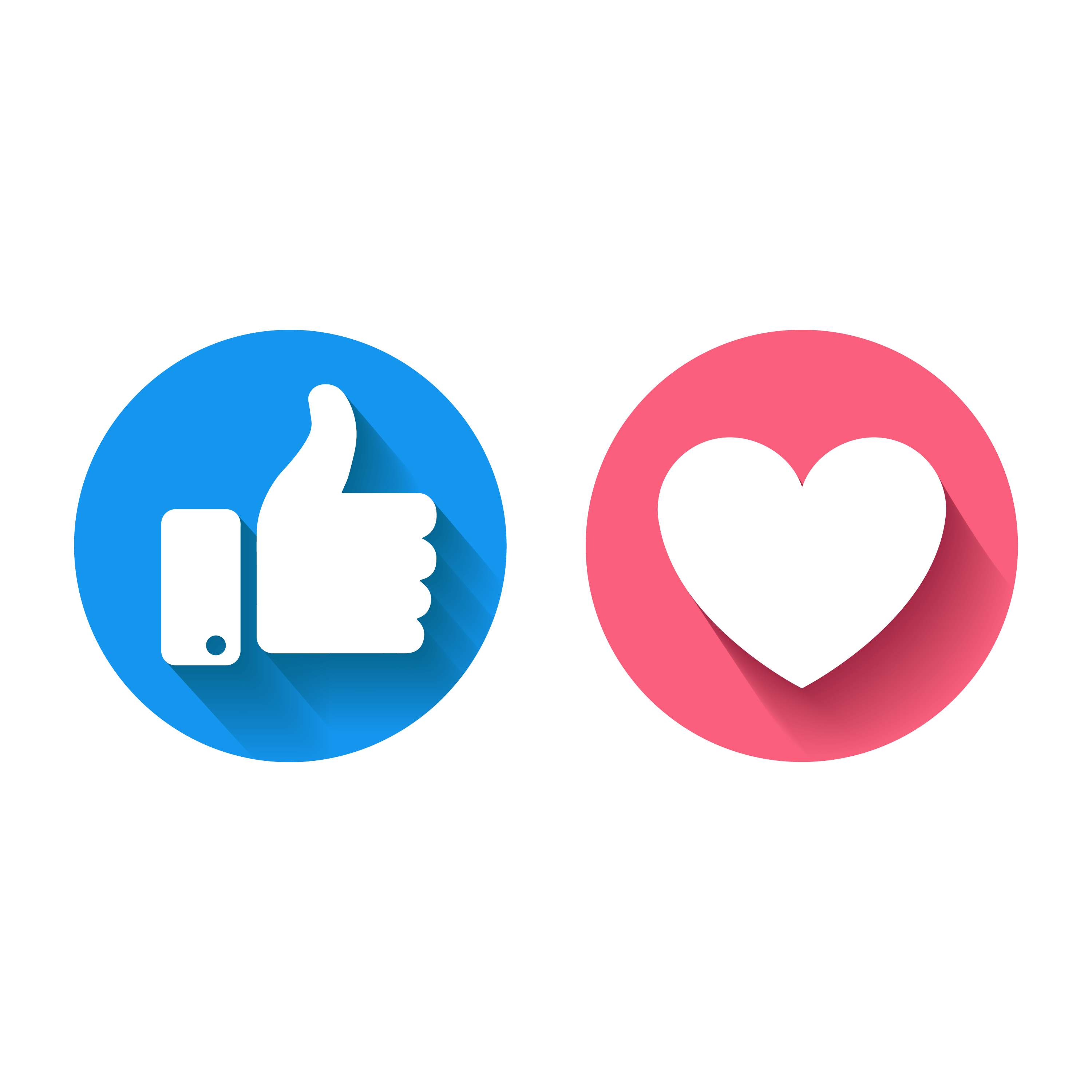 Meeting your prospects where they are is a core tenet of inbound marketing. The publications and educational resources people consume will differ from industry to industry and persona to persona, but there is one online destination everyone has in common: social media.
Whether its Facebook, Twitter, LinkedIn or Instagram, your prospects are spending time on some form of social media platform.
Facebook usage may be declining among teens, but your B2B buyers probably aren't teenagers. B2B decision-makers are still actively using the platform, and research supports the platform's relevance:
Facebook has 2.38 billion monthly active users and 1.56 billion daily active users
74% of people use Facebook for professional purposes
54% of B2B marketers say Facebook is their most important platform. Only 28% cited LinkedIn as their platform of choice
Your Facebook Page Can Build Brand Equity
When prospective customers are considering your company's solution, they're going to look into who you are, what you do and what other people think of you. They'll probably run your company name through a search engine and look for your company on relevant review sites. They'll also check out your social media profiles.
If your company doesn't have a Facebook page, your credibility may take a hit. Not having a Facebook profile will make you seem behind the times, while a well-maintained profile can strengthen your brand.
Like a website, a Facebook business profile has multiple pages. From your home page, visitors can see your profile picture, cover photo, an about section, reviews and recommendations, your business location, contact info and content you've posted. That single profile page can prove you're real and currently doing business. On top of that, the content you share and the information you include in your bio shows your company's values.
Do you have posts highlighting your customers and employees? Do you promote any awards you've won? Do you share the content your company is producing? All of those activities positively contribute to your brand.
Facebook Helps You Engage With Prospects and Customers
Facebook users can like and follow your page in order to see the content your company posts in their feed. And, as long as your page is public, people don't have to be following you to engage with your content and comment on your page.
Research shows that being reachable on social media helps companies connect with prospects:
Social media is one of the first channel 45% of consumers go to when they have questions or issues
57% of consumers have reached out to brands on social media when they had a question, and 45% have reached out to resolve a problem with a product or service.
21% of consumers are more likely to reach out to a brand they can find on social media
Keep in mind that engagement is a two-way street. It's not enough to be available on social, you also need to respond and reciprocate engagement. Simple actions such as liking the comments people leave and replying when relevant go a long way toward making your audience feel appreciated.
Additionally, you can use Facebook Messenger to run automated chatbot playbooks (which use AI to converse with people) or as a manually operated conversational marketing tool. Just as your chatbot on your website helps reduce friction by guiding visitors to what they're searching for, Facebook Messenger can reduce friction and operate as an extension of your marketing, sales and service teams.
But, Facebook Messenger can reduce friction even more than your chatbot because it's available both in browser and as an app, and conversation history is linked to the user's Facebook account, not their browser cookies. That means that you can continue the same conversation as people walk from their desk to a meeting or commute home in addition to when they're on their computer.
Facebook groups are another feature that businesses can leverage. You can create and participate in forums around general products and services you offer to identify good-fit leads and gain information about their pain points. Since Facebook profiles typically include real names, you can search active members of your groups on LinkedIn to further inform your targeted communications. Groups can also be utilized for customer engagement through the creation of "fan" groups that can help you foster a community around your brand.
Facebook Can Get Your Content in Front of New Audiences
Facebook's algorithm prioritizes posts that "spark conversations and meaningful interactions between people," which also makes it hard for business pages to get organic reach. The primary way to distribute your content organically is to take advantage of virality.
While organic reach for your posts can be tricky, Facebook can be used to help people find out about your events organically. When you create a public event, it'll be searchable. Facebook will even recommend your event to people who are geographically close or have RSVPed to similar Facebook events. On top of that, you can extend the reach of your events by inviting guests and tagging co-hosts.
When someone engages with your posts or events, all their friends can see that activity, spreading your content beyond the initial audience. The more people engage with your content, the wider your audience reach becomes.
The Takeaway
When Facebook became public in 2006, it was cutting-edge and novel. Now it's a familiar part of daily life. The widespread adoption of the platform among businesses has made the platform an essential component in any marketing strategy.
People aren't asking "do you have a Facebook page?" anymore. They're wondering "why don't you have a Facebook page?" or "Why hasn't your Facebook been updated in years?" Not having a Facebook page will hurt the public perception of your company. But, you can use the platform to strengthen your marketing efforts, especially if your buyer personas are active on the platform.
This post was originally published on September 8th, 2014.
Quinn is a writer and copyeditor whose work ranges from journalism to travel writing to inbound marketing content.