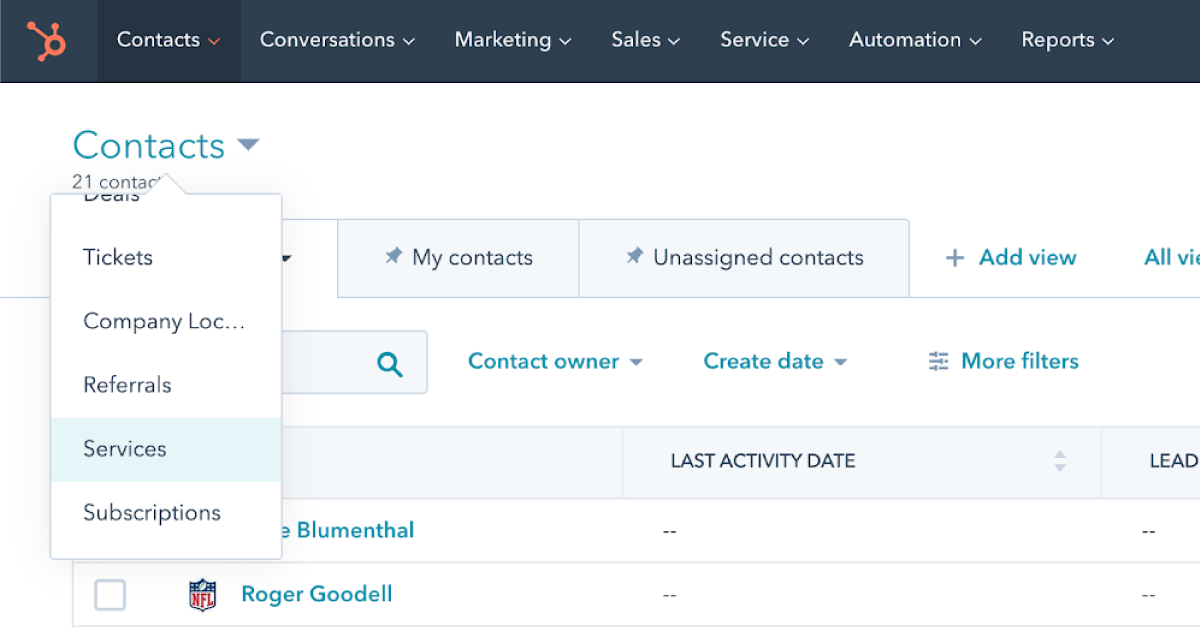 At INBOUND 2020, HubSpot dropped a massive announcement: custom objects. This release has generated a lot of excitement among users who require more flexibility from their CRM or who are currently using an outside CRM like Salesforce due to its customization abilities.
Custom objects allow users to manage, view and manipulate their CRM data in a way that makes sense for their own product, service and processes. They provide better, more accurate reporting functionality, make it easier to build automation and give reps an easier way to view the data relevant to them on a daily basis.
Since the announcement was made by HubSpot, a lot of users have been asking themselves what the functionality of a custom object looks like and if they should be using them at their own company.
What is an Object in HubSpot?
Even if you are currently using HubSpot, that doesn't necessarily mean you already have a full understanding of what objects are or how they work together. Because of that, the best place to start when thinking about custom objects is to first understand what an object is.
There are currently four standard objects inside of HubSpot: deals, contacts, companies and tickets.
According to HubSpot, an object is defined as a map of property names to values. All objects have properties and can also be associated with other objects.
I like to think of objects in HubSpot as buckets of smaller pieces of information — like a filing system to help you view your data.
So, a company object holds files for each of the individuals who work at that company as contact records, as well as any additional associated contacts, deals or tickets.
As an example, let's use New Breed as an example. Because New Breed is a record underneath the company object, HubSpot will show you any additional objects, activities or tickets associated with the company as well as all historic information in a timeline view.
This is the company record view that you are probably most familiar with if you are already using HubSpot.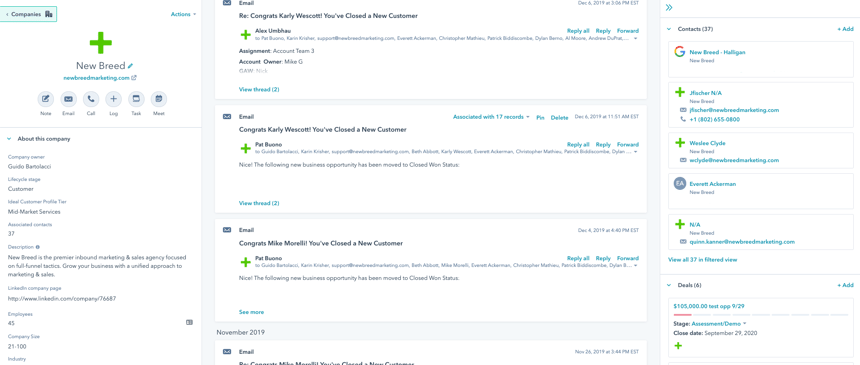 Now, if you want to look at a specific person in your CRM who works at New Breed, you can click on the contact's name that is associated with the company.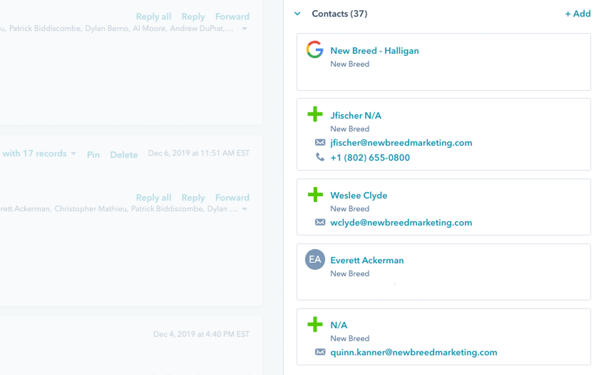 This opens up a similar view but now you are looking at the contact object instead of the company object, while still showing you all associated information like fellow employees, tickets and deals.
The same navigation and association system reign true for tickets and deals as well, the other two objects in HubSpot. They are associated with both a contact record and a company record and users have the ability to open each of those up as their main screen and see the historic timeline and associated objects.
In a nutshell, that's the functionality and purpose of objects in the CRM — they give users the ability to sort data with levels and associations to view the information in your CRM in an organized fashion.
So, Why Are Custom Objects Such a Big Deal?
Custom objects were created to allow companies the ability to customize their data in their CRM in a way that makes sense for the way they run their business and how they use their CRM.
By using a custom object in addition to the standard objects inside of HubSpot already, companies can create overarching buckets or folders to store data and associate standard objects with their custom object. This allows businesses to create a set-up that fits their product or service, however they like to analyze, use and think about their data.
For instance, a large company that operates globally may want to create a custom object for territories or regions. This would allow teams to operate in the CRM relative to their own territory and see all associated companies, contacts, tickets and deals sorted only by one region at a time as well as associate the properties with those territories.
You may be saying, "well they could just use a drop-down property on the company record to select which territory the company is in," and while that is true, and may work for a lot of companies, it doesn't work best for everyone.
That's because for a lot of companies, a territory is more than just a single piece of information. Certain territories may have very specific information that is needed and those pieces of information don't apply across the board to all territories.
For instance, if your territories were North America, Europe and Australia you may want a property to indicate whether or not a company within that territory needs to be GDPR compliant. Or, if your company can only sell certain products in certain territories, you can customize the products on each object record to only show the products available for that territory. That way your reps can't accidentally try to sell something that your company cannot actually provide to that area.
Using custom objects also allows reps to function primarily in their own territory, viewing their own information like companies, tickets and deals easier and more tailored to their day-to-day responsibilities. This is a huge benefit for productivity and user experience inside of HubSpot.
Another major benefit of using an object to sort important data is that it can easily be used to create workflows or reports just as you do now with contacts and companies. This means users can automate the filling of certain properties on their objects, use territory information to build workflows, access cross-object reporting and easily manipulate data in the custom report builder inside of HubSpot.
Custom objects make reporting, attribution and automation easier for the things that matter to your own business and product or service. It lets your HubSpot portal become an even bigger part of your company's tech stack by becoming adaptable and customizable to your needs as you grow.
Custom objects will be available to enterprise customers inside of HubSpot. Contact us to learn how your business can maximize growth using HubSpot.
Weslee Clyde is an inbound marketing strategist at New Breed. She is focused on generating results using inbound methods and is driven by the customer experience. When not at the office, you can find her binging a docu-series on true crime or perfecting her gluten-free baking skills.