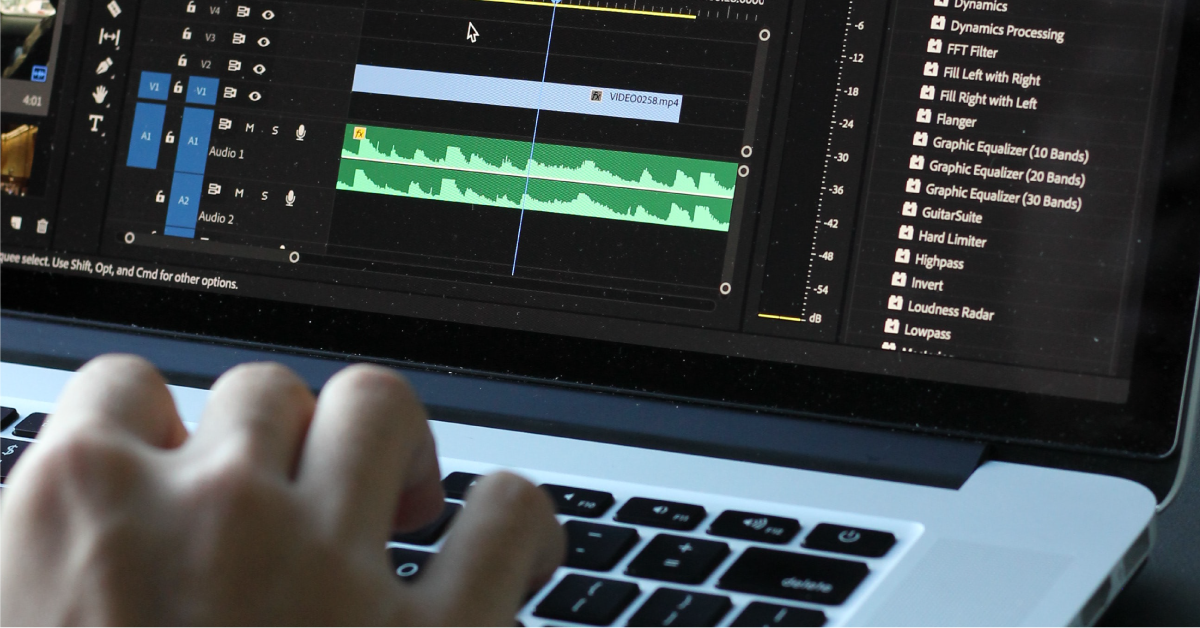 Video is an important element of any comprehensive marketing strategy. With more users expecting video and plenty of platforms offering a place to share your content, there's never been a greater opportunity to start leveraging video.
With social media playing a huge role in sharing your content, it's important to make sure your video content is set up for success both strategically and technically.
Start With a Strong Foundation
Regardless of which social media channel you're sharing your videos on, it's important to have a strong strategy to back it up. While it may seem appropriate to upload videos across all platforms to build the most awareness for your content, there can be a lot of work involved in doing so.
Each platform has unique guidelines or best practices for video, and some types of content may perform better than others depending on the channel.
That's why you should have a fully-developed strategy to inform your video marketing efforts. A comprehensive strategy will dictate which channels are worth utilizing to reach your audience and what kinds of content you should upload to each one.
Optimizing for Social Media
The fact of the matter is, social media channels update on a regular basis. It can be difficult to keep track of each platform's best practices for video.
These tips can be leveraged across platforms to make the best use of your video content regardless of where you're uploading them.
1. Always track your analytics
Just like your website should cater to your users, your videos should cater to your viewers. By analyzing video analytics across your various platforms, you can understand which content is performing best and which platforms are producing the best results.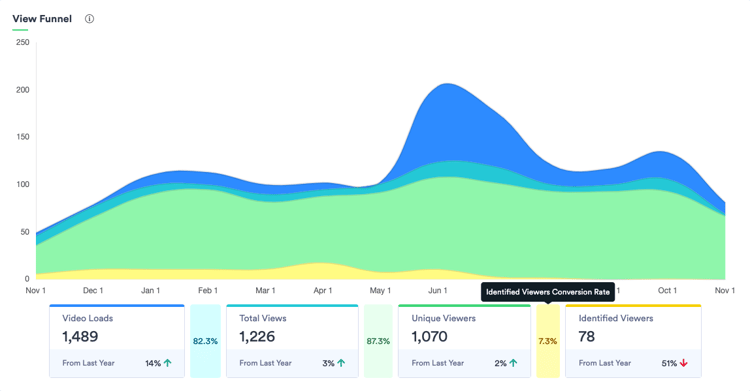 Your viewer data can help determine which content you should be investing in and what you should stop producing due to low performance. It can also help inform you about how your users are watching your videos and the changes you have to make to the format.
Using information like retention rate or how long a viewer watches a video, you can decide which content to prioritize. Similarly, you can use device data to determine which format your videos should take based on where users are watching your videos.
2. Choose the right aspect ratio
Your video's aspect ratio is directly tied to its dimensions. Aspect ratio is often an important creative decision in filmmaking depending on the mood a director is trying to create, but it's equally important for social media video. In order to ensure the most important aspects of your video are viewable and the video looks good, you have to choose the right aspect ratio for the platform.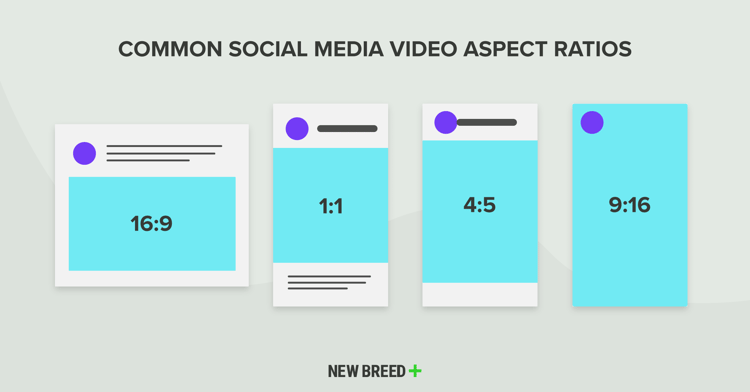 For most platforms, a 16:9 (A resolution of 1920 by 1080 pixels) will serve you just fine. This is the standard aspect ratio that you would watch on YouTube, your television or in most movie theaters.
However, not every platform is best suited for a 16:9 aspect ratio. Vertical video is on the rise thanks to Snapchat and Instagram. Now, similar story functionality has been added to LinkedIn, Facebook and Twitter. To best leverage the story function on these platforms or Instagram TV (IGTV), it's best to use a 9:16 aspect ratio.
Additionally, if studying your analytics finds that more of your content is being consumed via mobile, the 1:1 aspect ratio may be preferable. The 1:1 ratio is a perfect square, making it ideal for social media platforms that play automatically in their feed. A video with a square ratio will rarely, if ever, cropped on mobile devices and thus doesn't require any engagement from the user to prevent lost details or content.
3. Upload natively whenever possible
Though it depends on the platform, most social media algorithms favor native uploads. Posting a link to a video hosted on another platform onto Facebook, Twitter or LinkedIn is unlikely to perform as well as one uploaded directly or "natively" to the specific platform.
In 2016, the social media analytics company Quintly surveyed 6.2 million Facebook posts and found that native video uploads had a 477% higher share rate than those posted from a video hosting website.
As social networks angle to keep users on their platforms, native uploading will only become more important. Native uploads generally offer greater benefits including autoplay functionality.
That said, each platform has unique specifications for file size, resolution, timing and more. While Twitter has a 2 minute and 20-second time limit for native uploads, Instagram has a 60-second limit unless you utilize IGTV.
Sprout Social offers a constantly-updated resource for each platform's upload specifications that's good to keep bookmarked alongside your video strategy. Since optimizing each video for social media can be time-consuming, it's important to remember which platforms best serve your strategy and if every video will need to be edited for and uploaded to every platform your brand is on.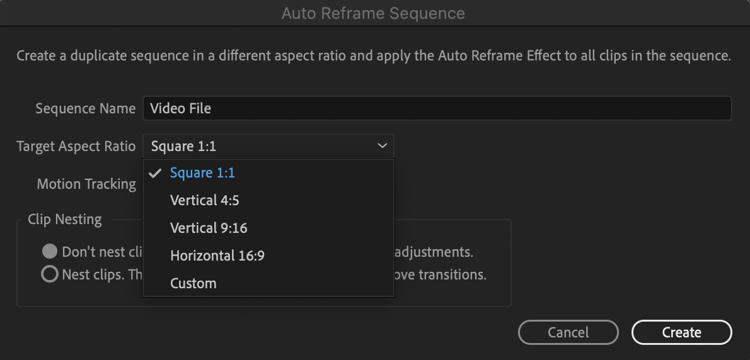 That said, as native uploads become more common and upload specifications remain diverse, advanced video editing tools like Adobe Premiere offer functionality or third-party plugins that help automatically prepare video files depending on their intended platforms to remove some of the manual labor.
4. Plan your videos for no sound
While autoplay is generally a benefit of uploading natively, your video is very likely to play without sound unless the user chooses to unmute it. Facebook, for instance, defaults to muted autoplay and requires engagement from the viewer otherwise.
That's why your videos have to work without sound.
If you place important details in the audio in your video's early moments, it may not perform well on social media and especially on mobile devices. To make your video accessible, it's important to write accurate captions or include attention-grabbing titles or visuals that prompt the user to unmute or make doing so superfluous.
5. Capture attention early
In the same vein, there is an enormous amount of content on social media. In order to stand out from the noise, it's important that you grab a viewer's attention within the first few seconds.
Because of their autoplay functionality, Facebook and LinkedIn report on 10-second views of viewers who continued to watch after the initial autoplay that occurs while a user is scrolling through their feed.
In order to retain viewers and be more successful using social media video, focus on the autoplay time to grab attention and attract viewers with powerful visuals or key takeaways.
Chris is a Brand Marketer at New Breed where he is responsible for crafting design and video assets that support our brand. When he's not behind the camera, he enjoys kayaking and tending to his sourdough starter.