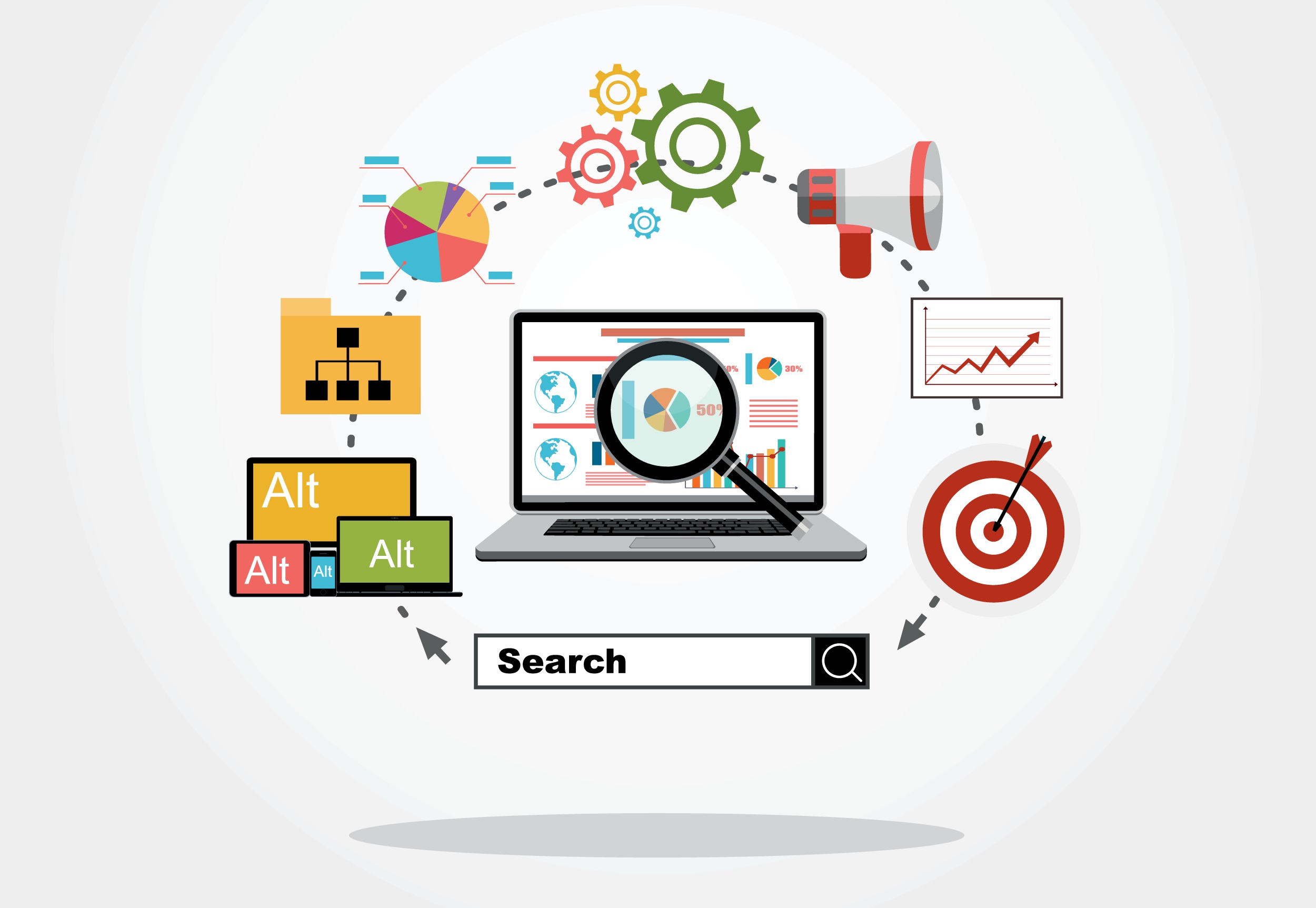 In order to gain ground in the SEO space, you need to know where you're starting. Conducting an SEO analysis will give you the information you need — your status report — so you know where your starting point is. From there, you can plan out your strategy, determining where you need to improve and what you need to prioritize.
But, what exactly is an SEO analysis? What are the areas you need to consider before starting one?
What is an SEO Analysis?
As I mentioned above, an SEO analysis, also known as an SEO audit, is like a status report. It helps you determine how well you are carrying out your SEO strategy, but it doesn't stop there.
Ultimately, such an analysis reveals where you're generating your traffic, how you are carrying out your content strategy, which keywords you're ranking for, who your competitors are, where your competitors are positioning themselves, how you are performing for both on and off-page SEO factors and whether or not you have any technical errors.
An SEO analysis goes beyond where you are, though, and requires you to evaluate where you are going, identifying areas where you need improvement. With all of the data you collect during an analysis, you paint a detailed picture of your execution and highlight where you're falling short or leaving opportunities on the table.
With that in mind, let's dive into what you need to look for as you start your own analysis.
Where Should You Concentrate as You Conduct Your SEO Analysis?
Traffic analysis
When you analyze your traffic, you need to examine each channel and see where your traffic is coming from. That involves checking your organic, referral, social media, email marketing, paid search, paid social and direct traffic, in addition to any other potential channels where you might be attracting visitors.
Ideally, you should be pulling in the majority of your traffic from organic sources because this will normally yield the best visitors. Plus, you don't have to directly pay for organic visitors like you must for paid channels.
Consistently driving traffic from organic sources will also ensure you have a stream of new faces visiting your website, allowing you to generate leads and add more contacts to your funnel.
If you aren't generating the majority of your traffic from organic, you should probably change your SEO strategy. You'll likely discover how to alter your strategy while conducting the other parts of your analysis.
Content strategy analysis
At this stage, it's wise to ask yourself a series of questions:
What does your conversion funnel look like?
Do you provide a logical journey from one piece of content to the next for your contacts?
Are there gaps within your funnel where you need to write about new topics?
Your content strategy analysis should directly inform your editorial calendar. If you recognize that you are missing content on topics you should discuss or that you've written posts on topics that you don't rank for, you need to either write new material or optimize older material.
Overall, your content needs to address your consumers' pain points and help facilitate each buyer's journey from one step to the next. If this is not the case, you need to create new content, filling out your funnel and providing clear next steps for each contact.
Keyword analysis
Your content strategy will partially inform your keyword strategy. As you identify gaps in your conversion funnel or topics you should be ranking for, you naturally will find terms you need to target.
However, you must dig deeper and determine what you are already ranking for to build out the rest of your strategy. Using various SEO analysis tools, which we'll talk about later, you can find which terms represent your top performers. Additionally, you can see which terms represent underperformers.
All of this information can be revealing. At the end of your keyword analysis, you should be able to determine if you need to diversify your keyword strategy, double down on what you are currently targeting or avoid certain terms because they aren't generating any success.
Competitive Analysis
Besides determining which keywords you are ranking for, you also should find out what your competitors are ranking for. As we've already discussed, your content strategy and keyword strategy also go in tandem, so keeping close tabs on what your competitors are writing about is also important.
Ask yourself:
Who are your competitors?
Are they targeting any terms that you should also be targeting?
How exactly are they positioning their company?
Where does your company stand in relation to their position?
Everything you learn from your competitive analysis should then inform your keyword and content strategies. You want to set your trajectory to leverage your strengths and exploit your competitors' weaknesses, so pursuing their keywords and undercutting their content strategy is wise to consider.
On-page analysis
In order for your content and keyword strategies to make an impact, you need to ensure your on-page SEO efforts are successful. If at the end of the day your individual blog posts and site pages aren't effectively optimized for search, you won't gain any ground by targeting new keywords or writing about new topics.
When evaluating your on-page success, you should ensure your keyword strategy is clearly defined on each page. If the purpose of your page is to rank for a given keyword, you should make sure that term appears in the meta title, meta description, page title and throughout the page copy.
Additionally, you should include internal links to and from your post that connect to related content on your site. This will help form a logical organization of content across your site and improve your user experience overall.
All of the headers on your page should also conform to SEO best practices. Only use one H1 tag on your page and make sure it indicates your page topic. H2 headers should also be used to break up and organize content for readers. This is key with Google's new focus on semantic search and user intent.
Finally, any images that appear on your pages should include useful alt-text. Remember, the purpose of alt-text is accessibility, so if you fail to include it you are failing to make your site available to your entire audience.
Off-page factors
External links are also very important to your SEO success. If other high-quality related sites are linking to you as a reference, Google's algorithm interprets that as a trust mark and identifies your site as an authority in your space. Analyzing your backlinks and creating a strategy to build backlinks can be integral to your site's success. You can check backlinks by using a number of SEO resources.
Of course, while you want a bunch of relevant backlinks from sites with high domain authority, you don't want an influx of links from bogus sites with low domain authority. That's why it's important to track your spam score.
Spam score is a rating system developed by Moz that measures the percentage of sites linking to yours that have red flags traditionally associated with spammy sites. Low spam scores are good, while higher scores mean you could have a lot of low authority sites linking to yours. If you do find you have a high spam score, it's wise to perform outreach asking that the links be switched to no-follows.
Technical errors
If you have a bunch of technical errors on your site, Google will quickly de-prioritize your content. Errors are a huge red flag because they suggest to search engines that your site isn't stable and might not provide a good user experience for visitors.
If you have multitudes of broken links, 404 errors (when browsers can't find a page on the server), missing images, redirect loops, duplicate content, pages slow load speed or a host of other issues, your site is unlikely to rank well.
Ensuring your site is technically-sound and relatively error-free is the basis of any successful SEO strategy. If you have problems in this area, this is the place to start.
SEO Analysis Tools
To conduct an SEO audit like this, you need to have the tools to do it. Luckily, there are many SEO analysis tools online. Some of our favorites include:
Key Takeaway
Performing an SEO analysis is imperative as you work towards improving your SEO strategy. Without one, you won't be able to establish a clear direction for your SEO efforts. Additionally, you could be prioritizing the wrong elements, focusing on areas within your strategy that won't result in much improvement.
Here at New Breed, we regularly conduct SEO analyses on both ourselves and other organizations. If you would like to request an SEO audit to jumpstart your SEO efforts, click below.
Guido is Head of Product and Growth Strategy for New Breed. He specializes in running in-depth demand generation programs internally while assisting account managers in running them for our clients.