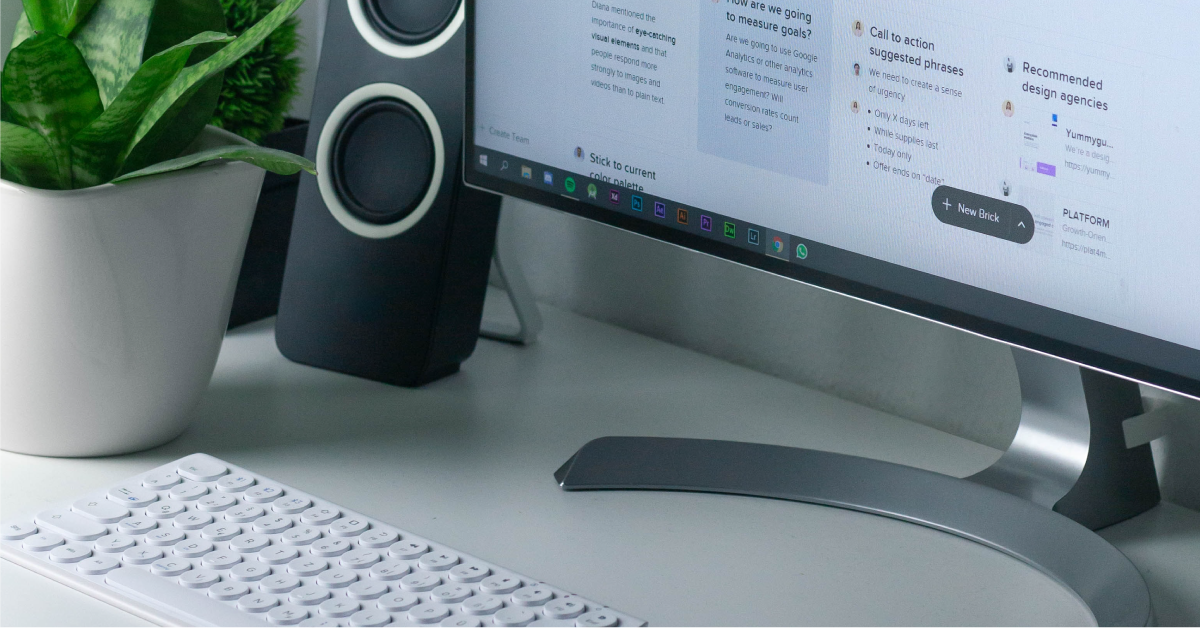 Customer service tools are designed to increase the efficiency of how your brand communicates with your customers. Whether that's through self-help or communications automation, your end goal is to use those tools to provide an exceptional and personalized customer experience.
What Are Customer Service Software?
Customer service software are platforms that allow customers to interact with a company, and they really cover a large variety of channels. Software that helps you manage a knowledge base, live chat, social media, conversational marketing, tickets, screencasting, billing, video, email and feedback surveys would all be considered part of your customer service tech stack.
With there being so many options for customer service software out there, it's important to tailor your tech stack to how you do business. Match the tools you use to the preferences of your customers while taking into account how their behavior shifts over the customer journey.
For example, live chat, basic tutorial videos and the ability to speak directly with your team are great avenues to provide information about your product, but they aren't always the right tools to help existing clients who might be better served by a knowledge base. As customers familiarize themselves with your product or service, their needs and ideal methods of obtaining information will often change.
How to Choose the Best Customer Service Software for Your Business
Most companies find that as they grow and expand their services, the options for the support tools available to help them increase as well.
Ultimately, determining whether or not you should adopt a tool for your company comes down to a rough cost-benefit analysis. While you likely won't be able to perfectly calculate what the costs and benefits are, by doing that analysis you'll be forced to think about what all the various inputs are and how they relate to the ROI you're seeing from that software.
Considerations For Evaluating a Customer Service Software
Long-term potential
Does your company growth align with the product roadmap? Will this tool support your growth, or will you need to switch to another solution once you reach a certain size?
Security protocols
What protections are in place around the data of you and your customers? Do you have the ability to limit users' access to only the data they need to do their job?
Licensing cost
Does the cost of the tool work with your budget and scale with you as you grow? Will you see ROI from the tool? What is the lifetime value of the software?
Analytics and reporting
Does the robustness of the tools' analytics features match your company's needs? This will vary from software to software depending on how it's used. For example, for a knowledge base tool you might want to see what the most searched questions are and how articles are engaged with. Meanwhile, for a feedback surveys tool, you'd want to be able to analyze the survey results.
Mobile functionality
Does the software have a mobile version? If so, does the mobile version fit with the day-to-day habits of users? While this might not be a necessity for every customer service tool, customer communications can happen around the clock, so it's important for your team to be able to respond on the go.
Usability and UI
Is it easy to use the software for its intended purpose? Is the tool intuitive or does it require training in order to be leveraged optimally?
When analyzing ease of use, consider the perspectives of both your team members and your customers. Even if the tool is easy to manage from an internal standpoint, it also has to be a great experience from a customer standpoint in order to serve its purpose.
Integration functionality
How well does this tool integrate with your other tools and are you unnecessarily buying a single-function tool when other solutions combine multiple features into a single platform?
It's best to streamline your stack whenever possible; however, there's not always a tool available that does everything you want. If you can't consolidate, look for tools with an open API or pre-existing integrations with other parts of your tech stack, like your CRM.
When you're considering integration potential, don't just look at the tools you have right now but also the tools you'll expect to have in the future.
Onboarding and change management
How long will it take to onboard your team members and customers onto the tool? Will it require major process adjustments and pose change management challenges? How will you encourage adoption?
The Takeaway
Customer service tools ultimately increase the efficiency of how your company and brand can interact with your customer, regardless of which channel you do it through.
Customer service tools facilitate the relationship customers have with your company and brand, so it's important to get your messaging right. With so many considerations that go into choosing the right tools, building a customer service tech stack is no easy feat. Your customer service software can be the bridge between your company and prospects and clients alike. Ensuring that each piece plays its intended role just right is critical to a good experience on both sides.
Alex Umbhau is a Senior Operations Strategist at New Breed. He started his marketing career after seven years in product development and works across all teams to coordinate resources, provide in-depth reporting and maximize our team's output.
Connect with the author