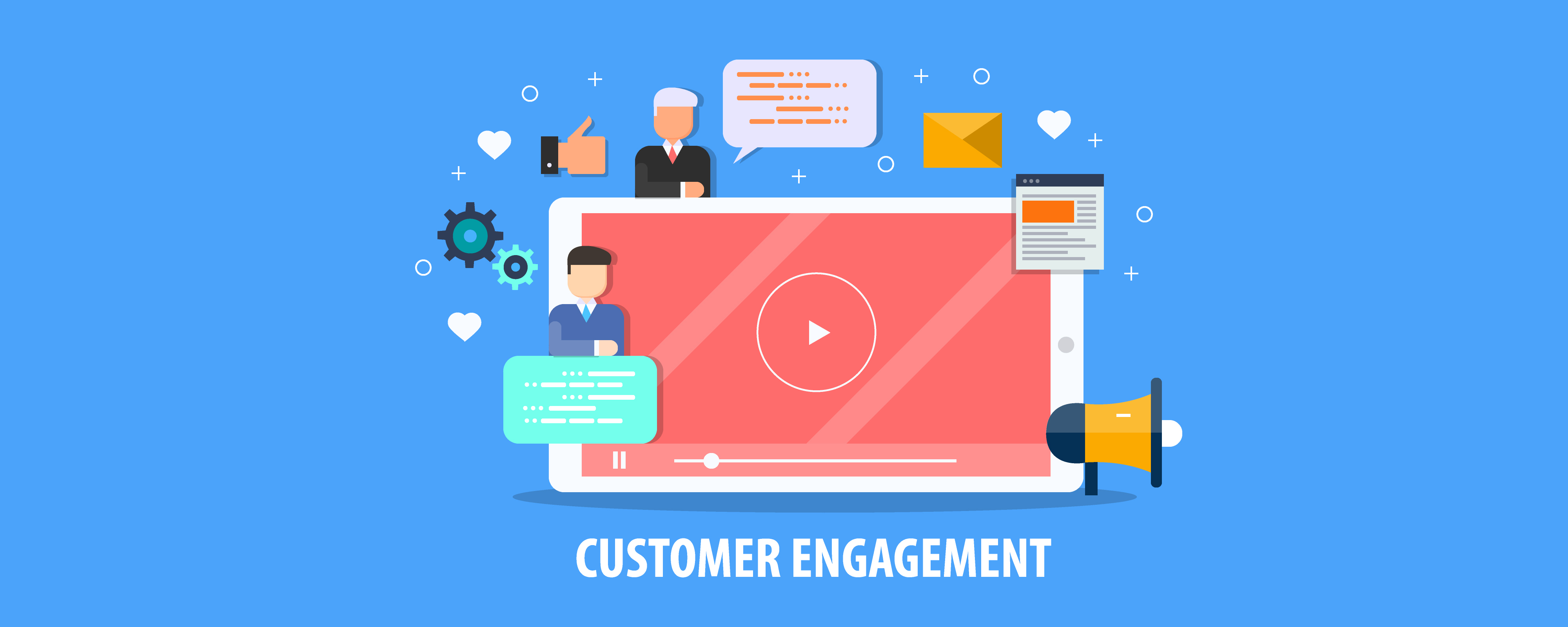 Your company's brand a culmination of every interaction someone has with your business. People traditionally think of brand as being your colors and fonts — the visual aspects of your company — but in reality, your brand is what people think and say about you when you're not in the room.
Marc Benioff, the founder of Salesforce, once said, "If the company's facts (speed, price, quality) are superior to the competition, any good competitor will duplicate them, or worse, improve upon them. What a company can own, however, is a personality."
Brand is the one thing that none of your competitors can replicate. They can steal your software. They can steal your features and functionality, but they can't steal the way that people connect with who you are as a company.
To facilitate positive experiences for customers and solidify their feelings about you, you need to deliver a frictionless experience through their entire customer journey, ensuring every touchpoint is optimized.
Though this sounds like a daunting task, you aren't alone. Customer engagement platforms are designed to do just that.
What is a Customer Engagement Platform?
A customer engagement platform is a software that helps you engage with your customers through every touchpoint they could possibly have with your organization. It houses a database of connected content and tracks your audience as they transform from strangers to prospects to customers and eventually to promoters.
To fully understand the importance and breadth of customer engagement platforms, it's worthwhile to consider the touchpoints involved in a customer's journey. The first thing to think about is how people could interact with your brand today. For customers, it starts with discovering your business in the awareness stage.
Most of the time, your company is discovered online. Here, there are a number of potential touchpoints that could occur. If you're well-positioned from an SEO perspective, a prospect might search for a topic and click one of your blog posts that ranks in their results. Or, if you're running a paid advertising campaign on Google to promote a PCO, they might click on your ad and visit the landing page. Alternatively, someone might have been perusing social media and happened upon one of your offers, leading them to your website.
Obviously, this first touch could happen in a number of ways. Ideally, your customer engagement platform will allow you to access your blog, landing pages, SEO, paid advertising and social media tools all in one place. That way, no matter how customers interact with your content, you will be able to account for it.
From there, the next set of touchpoints involves converting and nurturing leads. This can be accomplished with a mix of CTAs, chatbots, live chat, video, marketing automation and email marketing. You can also utilize A/B testing and smart content to optimize your conversions.
All of these features can help prospects take the next step, so having them live in one place on your customer engagement platform is ideal.
Once you convert a prospect and receive their information, you can begin to nurture them. Eventually, when they reach a certain amount of interest and engagement, they'll be ready to handoff to sales.
As contacts move down the funnel, you need to streamline your outreach. When sales receives qualified leads from marketing, they should focus their conversations, beginning to position their offering as a solution to prospects' problems.
Email and phone outreach are common tactics to use at this point, so having a platform that includes email tracking and notifications, Gmail and Outlook integrations, task automation, email sequences and native calling options is ideal.
These initial sales efforts should then guide prospects to schedule meetings with sales reps. Live chat, one-to-one video tools and meeting scheduling features are incredibly useful at this stage.
Over time, as you provide value to prospects, you will gain their trust. By continuing to nurture them and positioning your product as a way to solve their problems, qualified-leads can become opportunities and then customers.
Once a customer closes, ensuring a smooth handoff from your sales team to your services team is vital for providing a great customer experience. That requires successful onboarding. To provide that, you need to organize and track customer communications. This is best accomplished by using ticketing, live chat, conversational bots and team email features on your platform, so no interaction slips through the cracks.
After onboarding has occurred, customer success managers and service team members must help and delight customers at scale. Regular check-ins with customers are vital to make sure they are getting the most out of your product. It's also important to supplement check-ins by utilizing a knowledge base, email sequences, task automation and ticket automation. Enabling your customers to solve problems on their own is extremely important, and you need a powerful platform to accomplish that.
Beyond providing all of the tools discussed above for moving customers from one touchpoint to the next, your customer engagement platform needs a powerful database. It must be able to track individuals within your system, manage content distribution and host your website. It also needs to provide reporting capabilities, so you can track your performance, diagnose problems and optimize results.
Obviously, combining all of these tools into one platform is an immense undertaking. So how do people do it?
Leveraging Your Customer Engagement Platform
More often than not people resort to connecting a bunch of disparate tools together in an attempt to form one customer engagement platform.
For instance, they host their website on the WordPress CMS. They adopt Pardot or Marketo as their marketing automation tool to create email campaigns, develop landing pages and generate leads. They manage their contact database by using Salesforce as their CRM. Their sales engagement and automation live on Outreach. And finally, they use Zendesk to house their knowledge base and ticketing tools.
While such a tech stack does offer many of the tools we discussed above, you need to make sure that the software integrates together. For the system to work well, the different programs should pass information back and forth seamlessly.
If you're trying to analyze one of your customers in Salesforce and then look in Marketo to find more data on the same customer, you want that information to match up. Overall, such a system normally requires an in-house specialist for each platform and is very difficult to manage.
Thankfully, there is a simpler option. At New Breed, we use a tool called HubSpot that allows us to perform all of these tasks on one platform.
With HubSpot, you can start from the very beginning of the customer journey and guide prospects to becoming evangelists. It has the tools for every stage we discussed above: getting found online, converting and nurturing leads, streamlining your outreach, connecting with prospects on their terms, organizing and tracking customer communications and delighting customers at scale.
All of the tools are housed in its Marketing, Sales and Service Hubs. In addition, it has the reporting features and database to make everything functional and practical.
HubSpot's ease-of-use sets the standard in the industry. It doesn't require extensive training to operate. Some of our new hires don't have experience on the platform, but they are able to pick it up and make contributions quickly.
Since it is an all-in-one platform, HubSpot also minimizes technical debt. Basically, by choosing HubSpot now, you can avoid the implied cost of additional rework caused by using a piecemeal tech stack. You won't have to worry about maintaining as many integrations (although there are plenty available to expand the platform's functionality if you wish).
Key Takeaway
Today, the whole customer journey is evolving. To create evangelists for your brand, you need to present seamless interactions to consumers. Engaging your audience in one place makes that easier.
Considering the modern buyer, HubSpot stores all of the data you collect in one location. As a result, your marketing, sales and services teams can all work off from one record for each contact, company and deal that enters your organization.
That improves handoffs between teams, providing a great consumer experience. With each touchpoint flowing smoothly into the next, prospects will build trust faster, and customers will be more likely to refer their colleagues to your company.
HubSpot constantly strives to reduce friction in your conversion funnel. While other software programs try to emulate that, they lack the all-in-one functionality necessary to accomplish it. You can try to create a customer engagement platform by combining numerous programs, or you could simply use HubSpot and do everything in one place.
Guido is Head of Product and Growth Strategy for New Breed. He specializes in running in-depth demand generation programs internally while assisting account managers in running them for our clients.