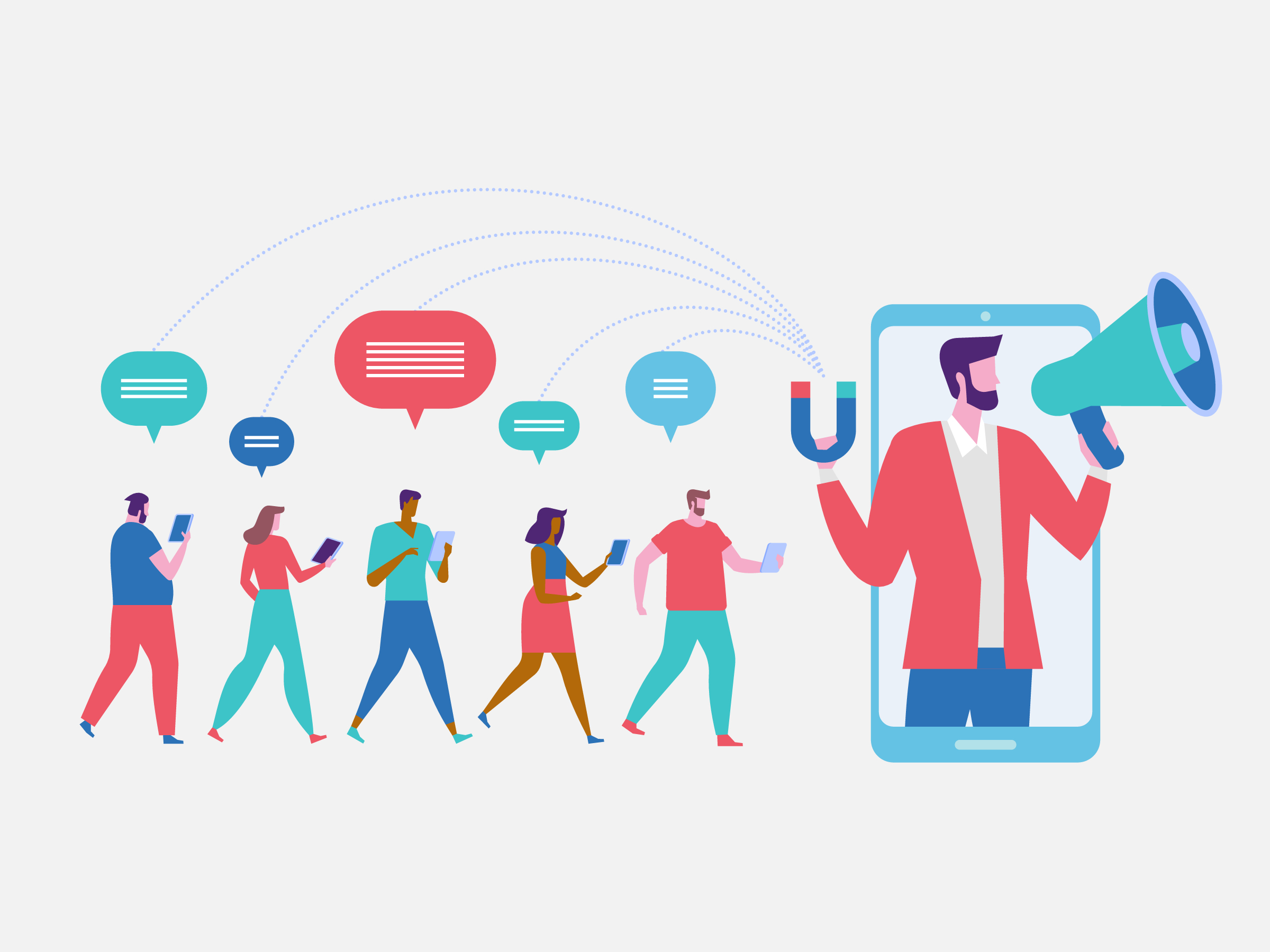 If you work in marketing, you have probably heard some statements similar to "The buyer journey has shifted. Customers no longer want to be sold too. They want to do research on their own terms and buy based on trust."
That concept has taken over the marketing world in the last decade and has changed the way most marketers do their job and generate leads for their business.
That being said, inbound marketing is not just for marketers. That ideology has also changed the way sales and customer service teams work with prospects and clients.
While the concept of inbound marketing could almost be labeled as simple, adopting and implementing an inbound approach is actually an extremely detailed and complex process.
Inbound requires manpower, time, planning, strategy and technology to see real results.
What is an Inbound Agency?
An inbound agency is one that partners with clients to align their people, platforms and processes in order to attract, engage and delight their customers using the inbound methodology.
There are a lot of components that go into an inbound strategy, which is why choosing an agency to work with can be so beneficial.
The best way to break down what an inbound agency does is to look at each team that has a hand in making inbound a success at your company and what their role and responsibilities are in relation to your inbound strategy. This should help clarify what types of things you will need done if you are preparing to roll out an inbound strategy at your company and why you may want the help of an agency.
Marketing and Inbound
In a nutshell, marketing's role in an inbound strategy is to generate leads and increase demand for your product or service.
Some of marketing's responsibilities during the inbound process include creating buyer personas, content, forms, landing pages, thank you pages, chatbots, email nurture tracks and automation.
The heart of inbound is content. This is how you will attract visitors to your site. The content you create should be driven by your buyer personas. Those personas will also dictate what types of channels and social media you leverage, as well as the messaging on your website, landing pages and thank you pages. Fully building out those buyer personas is a critical step in kicking off an inbound methodology.
Once you have created the right content and attracted visitors to your website, getting the prospect to convert or give you their information is key. After you have them in your database or CRM, you will be able to nurture them with more content and relevant information to help guide them down the funnel until they become sales-ready.
This can be done using automated emails that offer your prospects the next relevant piece of content for their journey, including blog posts, templates, guides or e-books.
Sales and Inbound
Sales' role during the inbound process is to work leads that are deemed as qualified in your CRM.
Inbound leads should be followed up with using an inbound sales approach. This requires your sales team to understand your ideal customers, your buyer personas and the journey that each lead took with your content and resources before converting into a sales-ready lead.
The key to success with the inbound methodology is marketing and sales alignment. The two teams need to be working toward the same big goals, as well as helping sales leads move through the funnel. Making sure they have the same goals and opinions as to what makes a good lead, a bad lead and a qualified or sales-ready lead is vital to your sales process.
You can make sure of this by putting an service-level agreement (SLA) in place early on in the process to ensure everyone from the sales and marketing teams are on the same page.
An SLA is an agreement between marketing and sales that holds each team accountable to specific, agreed-upon expectations that align to the same goal — driving revenue.
You can also have things set up like playbooks and sequences to help walk your sales reps through the steps that they should be taking and how often they should be taking them with an inbound lead. We use HubSpot for these types of tasks and it helps set guidelines and parameters around what is expected for a sales-ready lead so that nothing slips through the cracks.
Technology
Throughout the inbound process, there are a few software your company may be using such as a CRM, marketing automation tool, customer success platform, sales intelligence tool or an employee communication tool like Slack or Skype.
All of those platforms are extremely important to the function of your team and your inbound strategy. They will ensure that there is a unified location for all of the information on leads and prospects that everyone can rely on. Having a CRM that acts as the single source of truth for all your teams makes it easier for your teams to work and handoff leads, but it also ensures the prospect has the smoothest experience possible with your team.
There should be someone who owns the adoption, implementation and maintenance of those platforms entirely. This department or job function is called revenue operations and is vital for a company's success.
Measurement
One of the most important parts of any new strategy is measuring the impact that your efforts are having on your company's bottom line.
This is also an important piece for the leadership team at a company. They will probably want to see the ROI they are receiving from their teams investing so much time and effort on an inbound strategy.
You'll need to have goals, and a way to track them, in place for things like your attributed revenue, organic traffic and conversion rates before you get started. We can't speak for other agencies, but at New Breed, everything we do is driven by revenue.
We tie everything we do to the revenue that it generates for our business from content creation to sales outreach and even our customer success/service efforts. This keeps everyone aligned around the same goals which are to serve our customers the best we can while achieving revenue growth as a company.
Why Should You Partner with an Agency?
Now that you know all of the pieces that go into making an inbound strategy successful, it is probably clear why you may want to partner with an inbound agency.
Getting inbound off the ground and running takes time, resources and a lot of strategy. Depending on what your current company looks like in terms of size, capacity and buy-in, choosing an inbound agency that will serve as an extension of your company will help you ensure success.
Whether you need help getting buy-in from the top-down, developing a strategy or creating the content for your blog, a well-equipped agency will be able to help you in the ways that your company needs.
We have a theory here at New Breed that the best inbound agencies are masters of inbound themselves. They should believe in and use the inbound methodology for their own company and act as the best case study for success. When you pick a partner you are truly choosing an extension of your own team and you need to have the utmost faith in them and their expertise.
Choosing the right agency partner should not be something you take lightly, as they will be with you for the long-haul. You should be as picky with who you choose to hire as a partner as you are with who you hire to actually work on your own team.
Weslee Clyde is an inbound marketing strategist at New Breed. She is focused on generating results using inbound methods and is driven by the customer experience. When not at the office, you can find her binging a docu-series on true crime or perfecting her gluten-free baking skills.