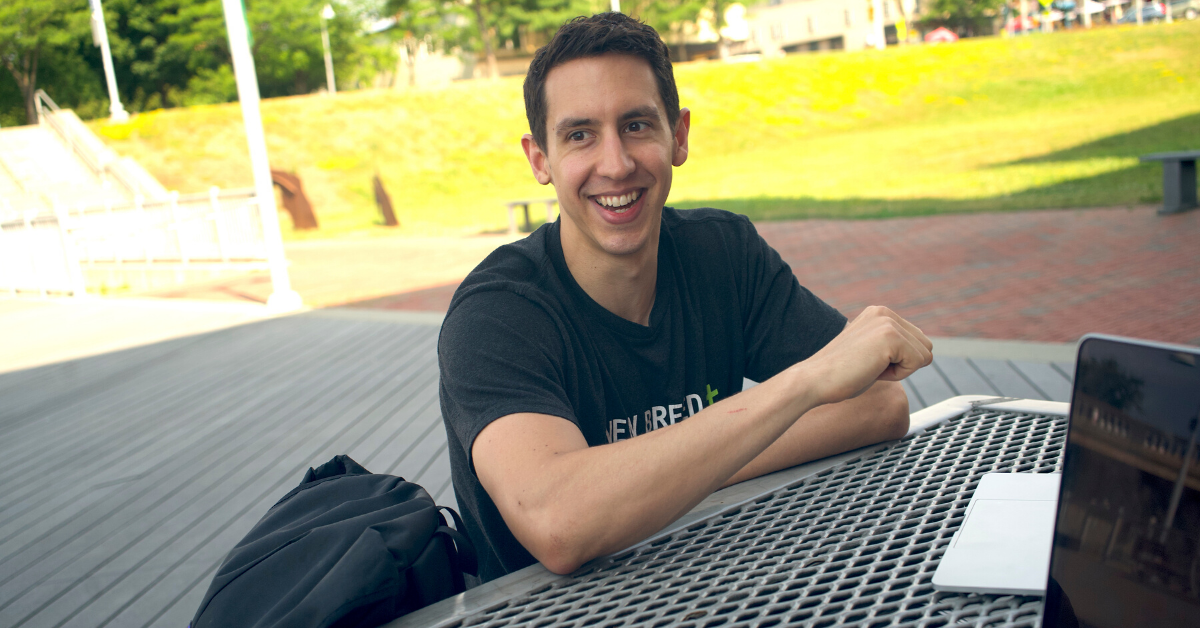 Regardless of whether you are a team of three, seven or twenty-five, marketing teams carry a lot of responsibilities across a huge range of topics and areas. This can make planning, coordinating and scheduling a daunting task. But, the more organized your team is in terms of scheduling and planning, the more productive you will be both individually and at a team level.
Things like blogging, branding and design, emailing, hosting webinars and events, posting on social media and paid advertising are all going to need to be planned, assigned and accomplished — and that's just the beginning. With a team of marketers, the possibilities are endless. But if your team isn't all heading toward the same North Star, you won't achieve the success that you're aiming for.
Finding Your Process
For Guido Bartolacci, the leader of New Breed's marketing team, structuring the way our marketing team works and operates was a trial and error process until he found what worked best for the individuals on the team, the time we have and the tasks we need to complete while still allowing time for experimenting and improving.
"To do really great project management and planning, you really need to have a good understanding of how long things take and what is involved to get them completed," says Guido. "In other words, your team needs to know how to get things done efficiently and independently."
All of that information should be documented and live somewhere that is referenceable for your whole team. We have a document called our Standard Operating Protocol to keep everyone aligned. This is a document that our whole team collaborates on with step-by-step instructions for how to accomplish our repeatable tasks, like sending weekly emails or posting to the blog and even drafting content. It lets people step in and help others when need be and enables new hires to be able to join the team and hit the ground running.
After polishing our documentation and experimenting with different project management tactics, New Breed's marketing team began using a four-week block scheduling system in January of 2020 and has since seen major success because of it.
"We use a template that includes a set amount of deliverables and related tasks that we need to complete every four weeks," says Guido. "Each of those deliverables has a desired outcome and we report on the success or failure of that outcome at the end of each four-week period. Then we re-evaluate the template to make any necessary adjustments to the deliverables and tasks for the next four-week block to come."
We simultaneously produce daily content and work on larger campaigns. So four-week periods are digestible enough for us to plan ahead without having to guess about what we'll be capable of.
Keep in mind that the further out you try to plan, the harder it will be to stick to that timeline, and then your planning just turns into missed deadlines.
When we plan out our blocks, we first start with big events or large projects that span across multiple four-week periods. Next, we schedule out the big things that are constants, like blog posts, emails, social media posts, podcasts, webinars and all associated tasks, and then we fill in what's left with the smaller tasks or things that we want to try out during the upcoming four-week block.
This ensures we are on task to hit the big milestones and projects first, while giving us time in between to experiment and take on new tasks or projects.
One week before a block ends, we finalize the schedule for the upcoming one. This gives us enough notice to coordinate calendars and prevent downtime between blocks while still enabling us to be responsive to what we learned in the current block.
At the end of a block, we have a meeting to review how all of the milestones in that period went. We review anything we didn't get to complete and discuss what we could have done better.
This makes sure no tasks get forgotten or left behind and gives us the chance to see where we can improve going forward.
This open forum meeting also gives our team the chance to discuss new ideas and things we want to experiment with either in our efforts or to the way we structure our blocks and tasks.
"Marketing is dead without experimentation," says Guido. "You have to try new things, whether that is creative experimentation or more numbers based like improving specific metrics."
Everything about the way we structure our team and efforts is based on our own needs, goals and capabilities as a team.
When building your own structure and processes, remember that what works for our team may not work for yours, and that's OK.
You should consider your team size, capacity, workload and anything else specific to your own company and process that may impact the way you get things done before making any decisions.
Hold People Accountable
One of the most efficient ways to stay on top of deadlines and tasks is to discuss them frequently.
We have a short meeting every morning where we run through the deadlines, projects, updates and concerns that we have for the next 48 hours. This helps everyone stay accountable, on task and ensure that nothing gets forgotten or overlooked.
"I don't believe that when you say something once it gets remembered forever," says Guido. "I strongly believe that repetition is a really valuable way to make sure people are consistent in their actions and to validate that expectations are set properly."
These meetings also create a time and place for open discussion and questions. It makes everyone on the team accessible for a period of time every day so there's a guaranteed opportunity to bring questions and concerns to light. Some of our greatest plans or ideas have come from our daily meetings where people shared an idea or question that turned into a bigger plan or project.
Reporting is Everything
You can spend your days doing the things you are "supposed to be doing" as a marketer, but if you aren't analyzing how those efforts are actually working, you won't be able to validate the time it takes to do so or make adjustments for improvement.
"Without reporting on at least your KPIs, marketing is essentially a shot in the dark," says Guido. "You have no idea if you're growing or not or where you should be spending your time."
For instance, if you're using the inbound methodology, you should be blogging to bring traffic to your site organically; this is something most marketers are already doing. But, if you aren't tracking how your organic traffic is doing by days, weeks and months, how do you know if you're blogging about the right topics? How do you know if the time you are spending creating that content is worth it and producing results?
That traffic is going to indicate all kinds of things to you and your team like where your leads are coming from, which blog topics work well, which ones don't and how your SEO efforts are going. All of those metrics and reports are what dictate how you plan and strategize going forward.
"Everything we do as a team is based on real data," says Guido. "As you identify the areas that you want to improve upon or expand and the ones you want to scale back, you can then begin to build processes around those areas."
We used to post on our blog two times a week at New Breed, and about a year ago we decided to experiment with what happened when we began posting five times a week instead. After fitting this into the schedule in the best way we knew how at the time and monitoring those efforts for a while, we realized that blogging on this frequency had a massive positive impact on our organic traffic.
So, we made blogging five days a week part of our long-term strategy and found a way to make it work efficiently.
The Takeaway
"The reason we spend this much time planning and scheduling is to set us up for success," says Guido. "The goal for me as a manager is to build a repeatable process that leads to consistent and measurable growth."
It allows Guido to be able to report to the rest of the company what is happening on our team, how we are performing and where we may need more budget or more help as a team. It takes the guesswork out of everything we do.
The process you build for your team or company should be built to best suit your own needs in terms of time, capacity, team size and the amount of work you need to accomplish.
We have seen consistent growth from our strategy and our systems with the structure we have built and the process we run our team on every day, and you will find your own system that works best for you.
Having a structure that benefits us as both a team and individually unifies our team around common goals, it makes for happier team members who are productive and feel like they understand their role and, most importantly, it helps us hit our big revenue goals that help the entire company grow.
Weslee Clyde is an inbound marketing strategist at New Breed. She is focused on generating results using inbound methods and is driven by the customer experience. When not at the office, you can find her binging a docu-series on true crime or perfecting her gluten-free baking skills.