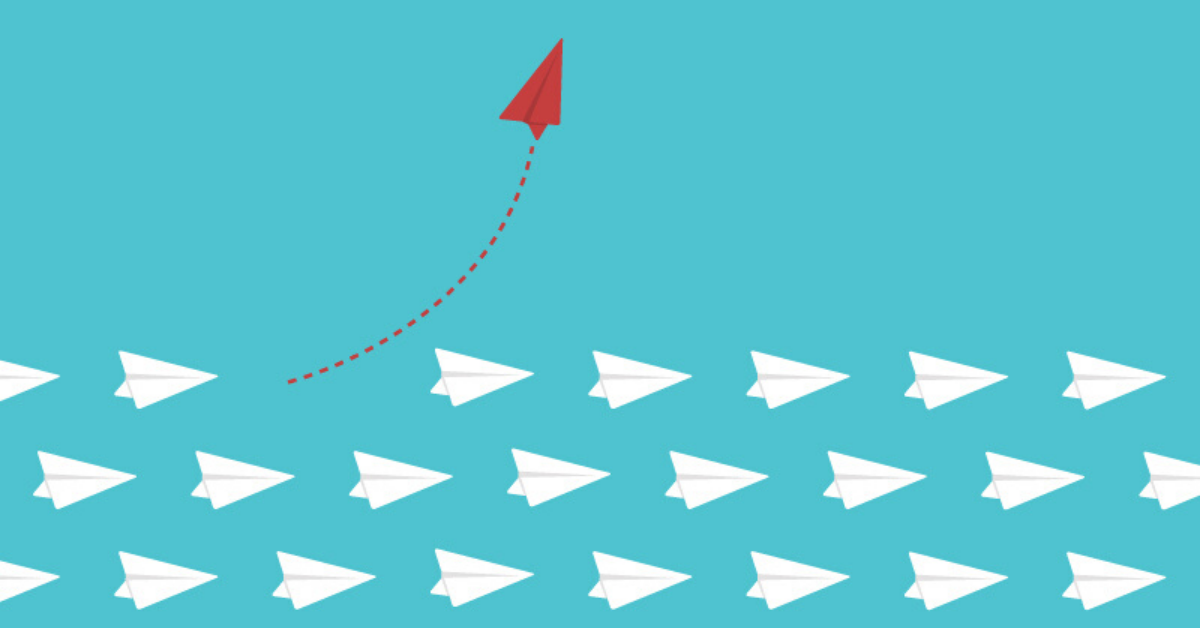 Whether you are bringing a new product to market or trying to position an existing one, it's important to be sure your potential customers know what's in it for them.
This is where a unique value proposition comes in. A unique value proposition will help align everyone at your company around the real value that your product provides for its potential customers or users.
Understanding, and writing out, a clear unique value proposition for your product that's guided by your buyer personas is a great way to ensure brand consistency, stay customer-focused and, ultimately, generate revenue.
What is a Unique Value Proposition?
A unique value proposition (UVP) will be used by marketing to run ads, write content or promote your product on social media. It's also used by sales to guide conversations and speak to the benefits of your product or service.
UVPs are carefully crafted to reflect the value a product or service will provide to someone's day-to-day life, whether at work or in their personal life. This is typically derived from the problem that the product or service solves for users or buyers.
"From a chair to a SaaS tool to anything in between, a strong product is there to solve a problem," says Senior Growth Strategist Nick Frigo. "That means any strong product will be created after a specific problem is identified — not before."
Your UVP lives in the internal documents that are shared across all of your teams. It will act as a guide to be sure everyone who is marketing, selling or speaking about your product is on the same page when it comes to language and selling points.
It should be present in all of the copy where you talk about your product, from your website to your sales emails. If your UVP isn't explicitly stated, then it should still guide how you speak about your product.
Also, if your product has different buyer personas, you may have different UVPs for each persona you sell it to.
"The power of a value proposition changes depending on the audience," says Nick.
The shift you make to adjust your UVP for different personas can be minimal, but it could also require a complete change of messaging.
For example, ADT Security is a national company that sells security systems, both for personal homes and enterprise companies. You may be more familiar with their at-home security systems or have seen their "secured by ADT" signs in the windows of houses.
"ADT's marketing and sales teams have value propositions for how they sell their home security specifically to homeowners. Their UVPs for this audience? 'Help protect and connect your home' and 'Smart home security at your fingertips,'" Nick says.
But lately, ADT has advertised their commercial business line on podcasts, too.
"They have a completely different UVP for their product based on the audience," Nick continues. "The value for commercial customers is '...implement seamless control of all entry points throughout your organization' and 'consolidate your vendors [and] reduce the total cost of ownership.'"
By segmenting these for different audiences, ADT can resonate with a wide array of buyers who are looking for different value propositions as they make a purchase decision.
Regardless of audience, a unique value prop is one that at its core remains true to the original problem it was created to solve, even if that accounts for some evolution of the problem over time. Your UVP may change over time as your product grows or you expand your product offerings.
How to Create a Unique Value Proposition
When it comes to actually creating your UVP, the best place to start is to put yourself in the shoes of your ideal buyer.
When you think about structuring or writing out your UVP, it helps to have a narrative around the product. Think of what the product is, what it does and why you created it in the first place.
Usually, a product was created to solve a problem that your buyers are facing. Keep that problem in mind throughout forming a UVP because how your product addresses that problem is the real value for buyers.
When it comes to choosing the actual verbiage for your UVP, there is no standard or suggested length but Nick says the most impactful UVPs he's seen always fit into one sentence.
"If you can't fit into one sentence, you're trying to include too much. Think about the core essence of your statement," says Nick. "You may be starting with a solution instead of a problem and trying to make it fit."
Using an active verb when writing your UVP is one of the most effective ways to communicate your product's benefits to your audience. An active structure helps the buyer see the value in what the product does, rather than what it looks like or is by definition.
As an example, Nick took a simple object, a reusable water bottle, and began thinking through this idea.
"You could use a noun and say that the bottle is a newcomer, a disrupter, a thoroughbred," says Nick. "But we find the best, most resonant UVPs are those that lead with action (or a verb). That bottle holds water, pours smoothly, keeps you hydrated, packs easily, helps the environment etc."
That example uses a basic product, like a reusable bottle, but it can be applied to more complex products and software as well.
Finally, your UVP needs to actually be unique.
"There are those universal words and phrases like 'time-saving', 'money-saving' or 'integrates with other systems'. Those are value propositions for a lot of software, but those are not unique propositions. They can all probably be said for most software out there," Nick says.
Using that type of value prop isn't wrong, but there has to be some description of what makes your product different from all the other ones. The point of a UVP is to stand out among your competition and speak to your prospects.
The Takeaway
Regardless of what you are selling or offering to customers, making sure you have their true interest in mind first is always the best policy. Having a clearly defined UVP or multiple UVPs if you have multiple personas, is key to your branding, marketing and sales process.
Weslee Clyde is an inbound marketing strategist at New Breed. She is focused on generating results using inbound methods and is driven by the customer experience. When not at the office, you can find her binging a docu-series on true crime or perfecting her gluten-free baking skills.