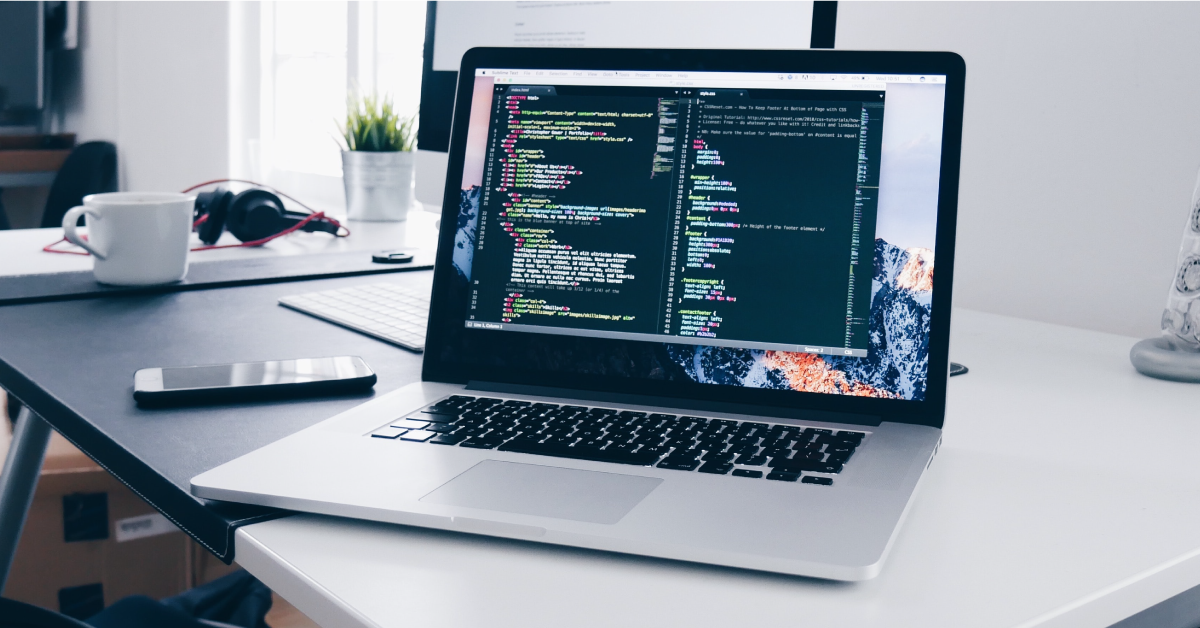 Sometimes as a company, you can be in a position where you need a new website, but don't have the time or budget to take on a massive redesign project all at once. An MVP (minimum viable product) website presents a solution to that situation.
An MVP website contains the bare minimum you need in order to:
Maintain or increase your traffic
Communicate your value proposition
Easily make edits and updates
An MVP inbound website accomplishes all of the above and contains the foundation you need to continue growing your company through an inbound marketing strategy.
The Things You Need Before You Can Start Building an MVP
While an MVP website is the bare minimum you need in order to see success, there's some advance preparation needed.
Prior to getting started, you need a competitive landscape review, defined buyer personas and an established brand.
Additionally, if you have an existing website, you need an understanding of current traffic and user data so you can act based on your keyword rankings, bounce rate and user intent.
You should also have a testing plan for your MVP website so you know how you plan to define its success and how you'll measure that.
The Components You Need to Build an Inbound MVP Site
An MVP website that's for a two-month-old startup will vary drastically from one created for a two-year-old mid-size company, but there are some common elements that are needed across the board.
Well-designed homepage with a narrative
Your homepage should present the most important information a visitor needs to know at the top of the page and then guide them through the rest of your company narrative and present next steps they can take.
We recommend using the Golden Circle model to structure your homepage content. Start with the "why." Why does your company or product exist? Then go into the "how." How is your approach different from alternative solutions? Then explain the "what." What is your product or service? What challenges does it solve?
A strong landing page template
You need a landing page template that's designed with the goal of converting site visitors. It should feature a prominent conversion point, such as a form, and provide the opportunity for you to clearly articulate the value of your offer.
A Blog
While a blog isn't universally considered an essential component of all MVP websites, if you're building an MVP with the intent to do inbound marketing, it's an essential foundation for growth.
Even if at the time of launching your MVP you don't have a ton of content created, you need the infrastructure set up to host what you have and add to it later on. So, you need both a blog post template and a blog listing page template.
Readability should be top of mind when designing your blog post template, and you want to ensure you're allowing visitors to engage with the post content before being hit with marketing content. Then later on the page, there should be a dedicated zone to place CTAs that can help with conversions.
The blog listing template needs to provide users with the ability to browse content and filter it by area of interest.
Both of those pages should also include an easy way for visitors to subscribe to your content.
A ToFu, MoFu, BoFu sequence
Ideally you should have one full conversion pathway on your MVP website when you launch that can guide visitors through the funnel. If all you can have for the launch of your MVP site is a BoFu offer and some ToFu and MoFu information on webpages, that's also an okay place to start, but you should have some nurture structure.
Related to that, you also need to have CTAs placed throughout your website beyond just a BoFu conversion point. If you don't have downloadable offers yet for every funnel stage, these CTAs can be guiding to related ungated pages.
A content strategy
A website exists in order to house content, so if your content isn't good, there's no point in launching your MVP.
You need a content strategy focused on buyer persona pain points that has a singular voice and tone in order to create a cohesive experience for site visitors.
Brand cohesion
Even if you're just launching a simple site, it still needs to feel on-brand and align with your other marketing materials.
Good design doesn't need to be complex, so while an MVP website doesn't need to have a ton of vector illustrations or motion graphics, it still should look polished and feel like it represents your company.
Responsiveness across browsers
Regardless of the size of a website or how sophisticated it is, being able to function across various browsers and devices is table stakes.
You need to take an intentional, mindful approach to responsive design so your website is optimized for any device or web browser a visitor may be using. You don't want user experience to be negatively impacted by the technology someone is using to access your website.
Search optimization
Like content, SEO is a foundational pillar of inbound so your MVP site can't have any technical gaps in terms of your marketing team's ability to optimize it for search.
You should be using meta descriptions, featured images, h1 tags, h2 tags, alt tags and an initial keyword strategy from the start so when your website is indexed it can rank well.
Good site speed
Make sure your webpages are as efficient as possible from the loading perspective. This can be easier to do when you have an MVP site because it's simpler, and it's important to start off on the right foot when it comes to page load speed.
Accessibility
You shouldn't need to backtrack later down the road in order to make your website accessible — it needs to be that way from the start.
You should strive for ADA AA compliance, but also look into the web accessibility laws of your country.
Trustmarks
You need some kind of trustmark from the start, whether that's a testimonial, a case study or even logos from companies you've worked with.
You'll be able to add even more of these over time as you grow your company and your customer base, but in order to gain credibility initially, even MVP sites need trustmarks.
The ability to share content easily
Be mindful of how your content can be broadcast, and provide visitors with the means to do so.
Build into the UI easy ways to share content like blog posts and content offers. For example, "click to tweet" buttons.
Contact information
Ideally visitors will fill out forms and enter your funnel that way, but it's still important to provide contact information for visitors to reach out directly.
Information like an address and phone number contribute to user trust and provides some proof that you're a real organization.
A privacy policy
If you're collecting information, like through forms, you need to have a privacy policy that users can see and re-visit.
Future focus
Have a plan for scaling your website over time, and make sure you're not creating barriers for future growth.
When you build out your initial sitemap, consider what additions might be made in the future and what design and technical needs those assets would require. Factor those needs into your plans for developing the MVP site.
For example, we recommend having a master template with a flexible area that allows you to rearrange existing modules and swap them in and out to give you options for different types of web pages down the line.
Even though you are trying to get your site out the door as soon as possible, planning for your future at the same time helps meet your immediate needs while still factoring in your long-term strategy.
Christopher Mathieu is the Chief Design Officer at New Breed, where he oversees the creative strategy behind every project we produce. His unique ability to combine his fine art background with his technical web expertise has led Chris and his team to produce countless sales-ready websites and inbound marketing...
Connect with the author