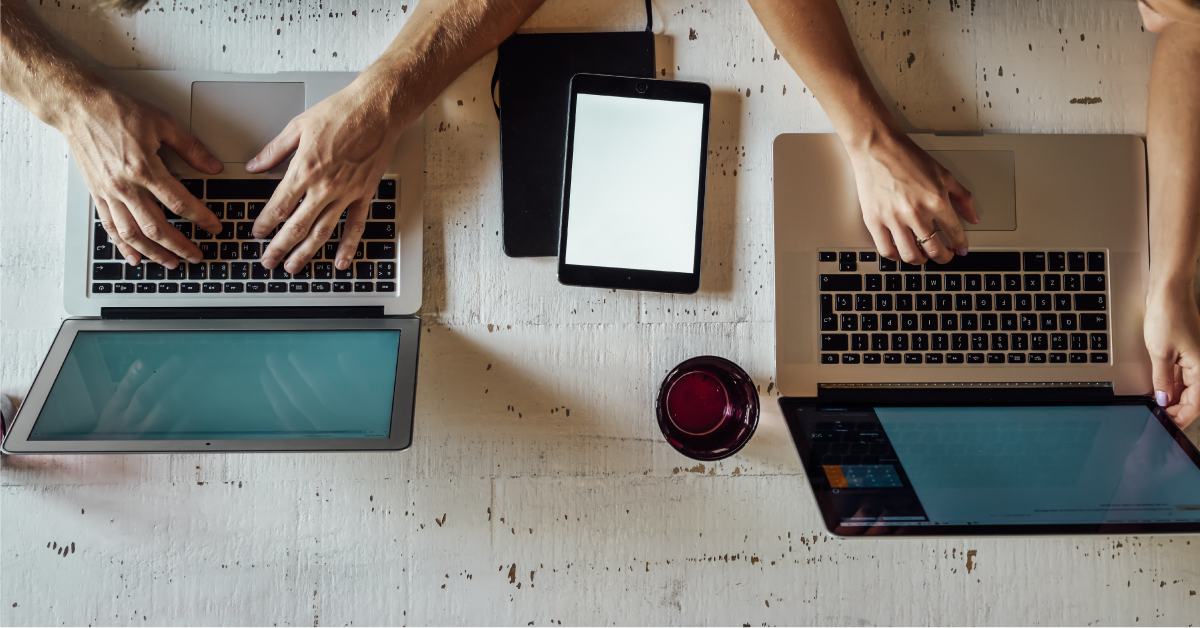 Content marketing is a powerful way to build your brand's identity and trust factor. In order to be effective however, you need to make sure your content finds its audience. Without an audience, your content cannot educate or motivate anyone and won't help your audience or your business.
There are many ways to promote content to a B2B audience, some of which many businesses miss. These are eight of the most effective content promotion tactics that most businesses overlook:
1. Start A Targeted Marketing Campaign
Targeted marketing is often associated with personalized product recommendations and discounts. It can be used for a lot more than just selling products and services, however. Target your site visitors, leads and social media users with relevant interests to show ads for your blog, newsletter or video channels.
Showing specific content targeting the interests of each group can be an effective way of introducing people to content they need to read.
Targeted ads can also be a great way to attract subscribers to your opt-in content. You can use these to offer free content such as e-books and video series providing education on topics that relate to their business needs.
2. Create SMS and Email Newsletters
Email newsletters and SMS marketing for new content can increase regular readers and viewers of your content. Instant notifications for new content enable your leads to get your expert take on the latest issues as soon as your content goes online. Include options to subscribe to email and SMS notifications on your blog pages and also give users this option when they subscribe to your opt-in marketing campaigns. Texting can even be a form of content marketing itself, for example by sending subscribers weekly tips.
You can also promote your content by including a link in your email signature when emailing customers and leads. Pick specific posts and videos to link to for each recipient instead of a generic link to your blog or channel. This lets you show you are in tune with the needs of each individual you are contacting. Marketing consultancy Viral Passion improved their ability to personalize automated email campaigns in order to send customers more relevant content and offers, resulting in a rise of email revenue generation over 30%.
3. Participate On Community Sites
The most motivated business owners and potential customers spend time online discussing the latest developments and strategies in communities and knowledge-sharing sites like Quora and Reddit. Taking part in these communities to provide expert opinions and thought-provoking discussion helps establish you as a reliable source other users should seek out in the future. This is a great way to talk directly with people who are serious about developing their business and skills.
In addition to these community-based sites, you can also focus on building a more engaged community on your social media channels by using social media posting tools to schedule and curate your content.
It is important to check the posting rules for each community you join. Most will have some restrictions around promoting your business and linking to your own content. Always follow these, and remember that simply taking part in the discussion helps put you on the map.
4. Get Involved In Podcasts
Podcasts are one of the most popular sources of online learning and insights and can be an effective way to reach people looking to learn more about your industry. Reach out not just to podcasts focused on your specific industry, but also podcasts discussing entrepreneurship, business success and self-improvement. Make sure to do your research on the audience of the podcasts you appear on to understand their perspective and interests.
If you can't find any major podcasts covering your niche, consider starting your own. This can be a great way to bring your content to a new audience, and also provides many networking opportunities by inviting guests from relevant businesses and industries.
5. Create CTAs for Landing Pages On Your Blog
People visiting your blog are already interested in what you have to say. Give them the opportunity to access subscriber-only content with a call-to-action (CTA) for your newsletter. Match the incentive you offer to the content your audience is reading, such as a free e-book on the topic they are learning about.
Similarly, your landing page CTA can be personalized according to the content each user has viewed previously, ensuring your audience is always given a highly relevant reason to opt-in.
By switching to a wider variety of landing pages with dedicated CTAs, cloud sales platform SpringCM was able to increase the rate of site visitors opting into a free trial by 667.1%.
6. Build User Personas
A user persona is a hypothetical person who represents an audience demographic. Creating a user persona for each segment of your audience helps you create content tailored specifically for each of those groups. Customer-focused content focused tailored to specific user personas is key to producing content that consistently gets attention from your target audience. User personas provide a useful reference to ensure your message is on target and you are promoting your content in the right place for each group.
Even the location of your audience can be useful in promoting the most relevant content. By creating content focused on user personas for each of their three operating regions, employee engagement platform Reward Gateway was able to increase their site traffic by 24%, 61% and 81% respectively for the US, UK and Australian versions of their site.
7. Repurpose Content
If an idea got great results, don't waste it on a single piece of content. Look for ways to adapt your most successful content into other forms of media to be posted on other channels.
For example, if a recent blog post provokes a lot of engaging discussion in the comments, the core content of the post could be transformed into a short video or slideshow. By doing this, you can bring proven successful content to audiences on other platforms, while adapting it to a more appropriate format for each platform.
8. Rewrite Content
If your blog goes back a few years, some of your old articles are probably out of date. That doesn't mean the topics they cover are no longer relevant, however. Updating your old articles to reflect the current landscape and use modern terminology and examples can bring your past content back into the spotlight. To enable this, it is important to use a robust content architecture that allows for content to be easily edited and updated.
Rewriting content is not about reusing old work instead of creating something new. A consistent approach to rewriting content ensures that all of your content stays relevant to the current needs of your audience. As a result, all of your content continues to compete for search traffic instead of getting replaced by more up-to-date posts. For example, home services SaaS platform ServiceTitan reworked their blog content to focus on terms and keywords with greater appeal to their current user personas. As a result, their blog visits increased by 71% from organic traffic.
Conclusion
Content marketing is one of the best ways to build credibility for your brand. Promoting your content should focus on demonstrating the value of the education your content provides and making it as easy to access as possible. Adding these overlooked tactics to your strategy will widen the reach of your content and raise awareness of your brand.
Alexa Lemzy is a customer support expert at TextMagic. She is passionate about providing businesses with the tools to excel in customer success, growth, marketing and technology. You can follow her latest updates on Twitter.