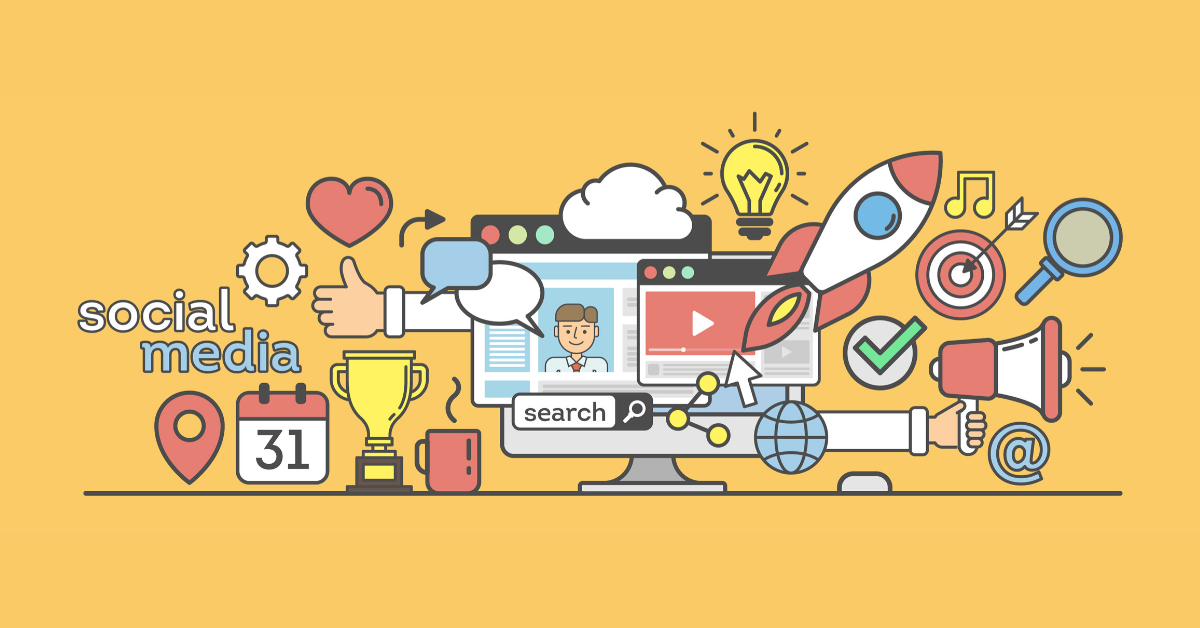 Brand can be defined as the way people experience your company and how that experience makes them feel. Building a good experience for your customers is vital for your success because you want them to develop positive feelings about your company and the work you do.
With that in mind, your brand should be consistent across your SEO, blogging and social media. To make that happen, you need to align your company's efforts across those channels.
Ultimately, you should present a unified message and have all of your channels working together to strengthen your company's image. Otherwise, you could be presenting a disparate message to consumers — which can jeopardize your ability to build trust.
Connecting Content and SEO with Topic Clusters
"A lot of content is intended to tie high-level concepts to the things that your company can help with," says Guido Bartolacci, New Breed's Head of Demand Generation.
That might not happen in one post, however.
"Sometimes it takes multiple layers of content to align someone's thought process to the message you are trying to communicate," says Guido.
At the end of the day, some of your content needs to focus on helping people dive deeper into your solution, while other content should help your brand be found online, hence where SEO comes in.
You want to position your high-level content around the concepts people are searching for as they begin to learn more about a particular problem — a problem you solve for. While your ultimate goal should be to help solve their problem, they must be able to find your website for you to do that.
Once people do find your content, you want to provide a network of information to help your audience learn more about potential solutions. One SEO and content organization tactic, topic clusters, can help you do just that.
Topic clusters center around one core page, a pillar page, that covers all of the information a searcher would want to know about a particular subject. Then, that page links to supplemental information on other pages of your site, known as cluster pages, that discuss subtopics of the core subject. These pages also link back to the pillar page.
The links between the pillar and cluster pages don't only provide value from an SEO perspective, helping the network of content gain traction online, but they also facilitate an efficient, thoughtful way for people to navigate your site and learn more about their problem.
Meeting Your Prospects Where They Are on Social Media
All of the content you create should meet people where they are and relate back to what you do. It also needs to account for how humans think, how they go through the decision making process and how they best receive communications. You want to create a connection with your contacts, and your social media presence can help you accomplish that.
"Besides conducting searches on Google, people also spend a lot of their time on social media," Guido says. "Getting your content in front of them on Twitter, LinkedIn, Facebook or any other channel that your audience uses frequently is critical to make sure you're casting a wide net and allowing more people to find your content."
Consumers have short attention spans. Often, if someone finds your post on Google, instead of taking the time to read the whole thing, they might just see the headline. This also frequently happens on social media. People glance over blog titles without actually clicking and reading.
"Ideally, your audience at least makes some connection to your posts, reading the title, looking over the description text and noticing that your company wrote it," says Guido.
One of the big benefits of social is that rather than the interaction ending once a prospect skims your post, individuals can like or comment. Then, you can respond and start a conversation with them. All of that can happen without your audience ever reading your content. Being able to start conversations faster and with smaller amounts of user commitment is incredibly useful.
Whether users actually interact with your content or not, social can be helpful in other ways as well.
It allows your users to make connections between your posts and your brand. Overtime by connecting blog titles with your company, your audience may begin to recognize you as an authority on different topics. Alternatively, you can post about your employees and company culture to create a clearer image about who your company is and what it stands for.
"That's one thing that Wistia did really well for a long time," says Guido. "Before they purchased Wistia, people would see them all over social media. They'd see these videos and other posts that helped them get to know the company before they made a purchase."
This video provides a great example of how Wistia uses video to showcase their company's personality and brand, while still discussing their value proposition and demonstrating authority.
"Social media is one of the most effective places to start building your brand," says Guido.
If you just want to present your audience with an idea without building out a full-fledged piece of content, social also provides an ideal medium to communicate this messaging.
Additionally, you can use social media to come up with new content ideas. By observing what types of content people are engaging with, you can conceive new ideas for future creations.
By keeping track of hashtags on the platforms that support them, you can also follow trends across your industry. That process is basically the keyword research of social media. It helps you target popular terms and topics so you stay up to date and relevant.
An Example
If our company, New Breed, wanted to build out our blogging, SEO and social media efforts concentrating on the topic of conversational marketing, we could start by creating a pillar page focused on the topic and relating it back to the way we provide customers with solutions.
Then, we could write a series of blog posts to serve as cluster pages that expand on the content we talk about in the pillar. The topics could include posts like, "What is Conversational Marketing?" and "7 Steps to Get Started with Chatbots" that are well-positioned for search engines and the ways individuals will initially research the topic.
Those blogs could also help to direct users to deeper level posts. That content might include posts like "6 Conversational Marketing Playbooks You Should Be Running" that highlight our expertise on the subject — hopefully building trust and credibility with our audience.
From there, we could promote all of those posts on social media, hoping that our audience reads the articles or at least develops associations between New Breed and those topics, positioning us as an authority.
We could also publish other social posts that discuss conversational marketing. For instance, delivering a thought-leadership post about the importance of continuing conversations with your audience on your website could further position us as an authority. We could also target relevant hashtags on social media to reach our ideal audience.
Discussing a specific solution, like conversational marketing, across our channels could build our authority in that space. Beyond that, though, it can make expertise in conversational marketing synonymous with our brand. You could adopt a similar strategy.
By building on what you are conveying to contacts about a topic across your platforms, you could enhance the experience you provide. Basically, by communicating in a succinct, easy-to-understand way that helps contacts better comprehend a topic and work towards solving their problems, you can provide value with every interaction. Over time, they will recognize this value and their number of great experiences adding up, strengthening your brand.
Key Takeaway
If you don't align your SEO, blogging and social media efforts, you could end up stating conflicting messaging through your different channels. That might cause your audience to become confused or lose trust in your brand.
Ultimately, you want to position your company as a solution to peoples' problems. To do this, you need to develop succinct, unified messaging.
By using your channels to complement one another, you can reinforce your messaging and ensure a consistent experience for your contacts. This consistent and complementary experience can help you build a powerful brand that leaves your customers delighted and your contacts craving more.
Isaac is an Inbound Specialist at New Breed. His passion for the inbound philosophy of giving value to customers before extracting it brought him to New Breed. In his free time, he's an avid outdoorsman.