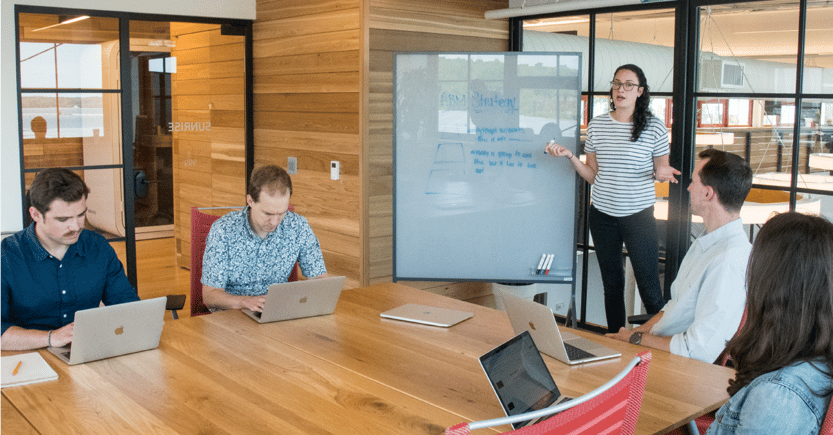 In the highly competitive SaaS and subscription economy, it is highly tempting for marketers and revenue leaders to focus on demand generation and marketing strategies when planning their new product and service launches. After all, marketing and demand generation are fundamental to driving revenue. But a sound go-to-market strategy (GTM) cannot be overlooked when planning your product or service release. An effective GTM can be fairly straightforward, but it should always provide the strategic underpinning on which future marketing efforts rest. While the level of complexity and detail can vary, along with the format of the documentation, here are the fundamental components you'll need to include in your GTM documentation:
3 Essential Elements of a B2B Go-To-Market Strategy:
1. Market Intelligence
To know how to introduce a product to a market, you need to understand the market you're entering. The best way to gain that understanding is to conduct market research.
There are many resources available to help you gain insight into your market from publishers like IDG to research companies like Forrester and Gartner. Additionally, tools like the Ansoff Matrix can be effective frameworks for vetting your research. The Ansoff Matrix was developed by a mathematician and breaks product market introductions into four paths:
Market penetration, where you sell an existing product to an existing market

Market development, where you sell an existing product to a new market

Product development, where you sell a new product to an existing market

Diversification, where you sell a new product to a new market.
Understanding not just the market itself but also how your product relates to it is essential to developing your GTM and guiding the research you do and your messaging later on. Additionally, it is essential to for your GTM documentation to contain a thorough competitive overview including points of competitive differentiation. These can range from differentiated features to pricing or functionality. Challenging yourself to create a simple answer to the question of "What problems does my product solve" will pay significant dividends in your longer term sales and marketing strategy.
2. Market Segmentation
The second element in a successful GTM is market segmentation. The findings from the market research you completed in the market intelligence phase determine who is most likely to purchase your product, solution or service.
The market segmentation phase takes your market research one step further to help you understand who the decision-makers are within that market. Rather than defining your target market as CMOs at mid-sized SaaS companies, use your market research to create buyer personas.
If you're following the product development path, conduct research on your existing customers so you can best speak to their pain points. If you're following the market development or market penetration path, survey your current customers about their experience with your product to inform how you frame your value proposition.
Developing buyer personas will enable you to segment your market to target the best-fit customers who have challenges your offer addresses, so instead of simply targeting CMOs at mid-sized SaaS companies, you're targeting CMOs at mid-sized SaaS companies who are struggling to set up a reporting structure to prove the ROI of their marketing efforts.
3. Product Positioning
The final component of your go-to-market is how you convey your key value proposition. You understand the market you're entering and who your customers are. Develop your product positioning and messaging strategy to stand out from your competitors and resonate with buyers.
When creating your product messaging ask yourself:
How does your offer address the need in the market?
What supports your claim that your solution will fulfill their need?
Why should your target market believe you?
While positioning is often considered a "marketing function," the most effective GTM strategies build cross-functional alignment on core product messaging long before marketing activates campaigns and sales initiatives, so building positioning into your GTM strategy early will benefit your entire business.
Takeaway
The components of a go-to-market strategy are simple: market intelligence, market segmentation and product messaging. But, the execution of those steps can be more complex depending on your product and the market you're entering.
Being methodical about each step and doing your due diligence will help set you up for success.
To ensure you don't miss a step in your GTM, download our Complete Go-To-Market Strategy Checklist.
This post was originally published June 7, 2019 and has been updated and refreshed for relevance.
Quinn is a writer and copyeditor whose work ranges from journalism to travel writing to inbound marketing content.