HubSpot never stops innovating and improving, ensuring you have the latest tools to keep your sales, marketing, service, and other operations functions operating at their best. May 2023 release is no different, bringing a host of new features and enhancements to streamline your workflows and enhance customer experiences.
Sales Hub
Sales Hub has seen exciting developments, including Custom Goals for Custom Objects: you can now set custom goals for all your custom objects and numeric properties using the Custom Goals wizard in the Goals App, adding increased flexibility for defining goals. Noteworthy is the new ability for users to schedule meetings on behalf of their peers, offering transparency in tracking meeting arrangements.
Featured Update: Workspace for Prospecting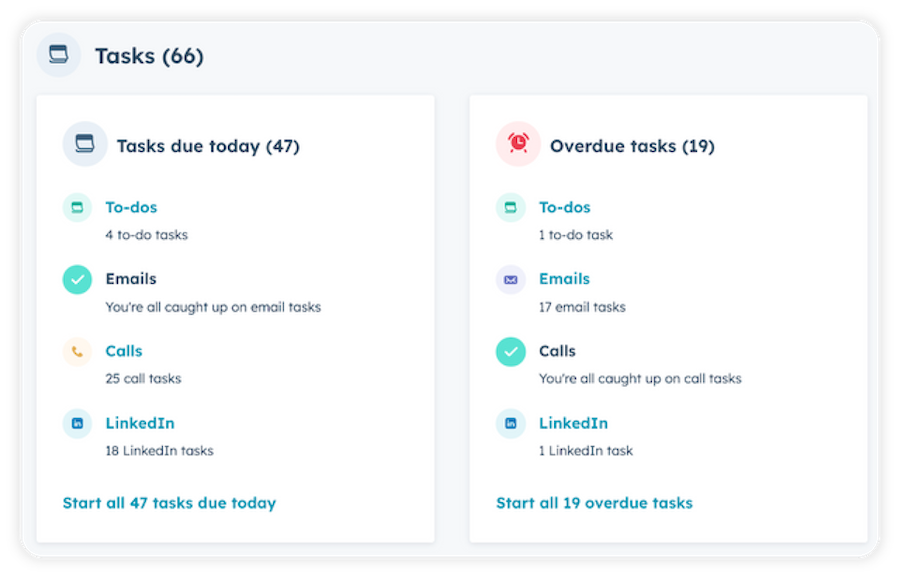 Currently in Public Beta and available to Sales Hub Pro+ customers only, the featured update of the month is Workspace for Prospecting. Sales reps can now leverage a dedicated workspace for prospecting in HubSpot, offering a seamless, consolidated experience. This feature aims to enhance efficiency, focus, and productivity. This update takes HubSpot's competitiveness up a notch against point solutions like Salesloft and Outreach.
Marketing Hub
Marketing Hub has seen some impressive updates, notably the introduction of a WhatsApp Module that lets marketers effortlessly add a WhatsApp link to their pages. This small addition can lead to massive changes in how businesses interact with their customers.
To enhance content control, the addition of Approval for Sending Marketing Emails enables marketers to request approval before disseminating a marketing email. Further, the new feature to Track Individual Campaign Budget and Spend Items promises to revolutionize budget tracking by allowing for detailed campaign budget and spend tracking.
Marketing Hub Starter customers now also have the ability to create simple workflows for ad campaign creation and management, including follow-up emails after ad engagement.
Featured Update: Content Approvals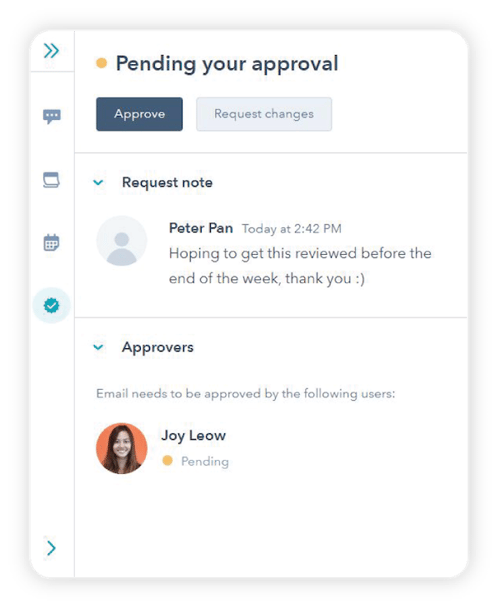 With the new Content Approvals feature, HubSpot now allows marketers to easily request approval before publishing their landing pages, blog posts, or pages. This feature offers a one-stop collaboration platform for stakeholders, eliminating the need to navigate multiple platforms to develop content. Available in HubSpot Enterprise as a Public Beta, this exciting feature promises to revolutionize content creation.
CMS Hub
CMS Hub has introduced a new form-based editor for HubDB rows, which includes a preview of how the row will look as a dynamically generated page. This preview editor can lead to significant time savings for content creators.
Featured Update: New CTA Tool

HubSpot also introduced a new and improved CTA builder that allows you to create pop-ups, slide-ins, embeddable buttons, and banners without the need for a developer or designer. With a drag-and-drop editor, you have complete flexibility to customize your CTA to match your website and brand guidelines.
Service Hub
Service Hub hasn't been left out, either. The introduction of Snippets and Rich Text Formatting in Playbooks allows common phrases to be saved and reused easily. Not only that, you now have the ability to add rich text formatting to your notes, making it easier to create and organize information in a visually appealing way.
Another vital update is the introduction of Global Capacity Limits for Live Chat Agents. By setting global capacity limits for live chat agents, administrators can prevent agents from being automatically assigned chats when they have exceeded their capacity limit. This ensures that agents are not overburdened and can provide top-notch customer service.
Featured Update: Snippets and Rich Text Formatting in Playbooks
Playbooks have leveled up with the introduction of Snippets and Rich Text Formatting. This updated feature offers a visually appealing and efficient way of creating and organizing information. With the option to save frequently-used phrases as snippets and reuse them in playbook notes, productivity is the name of the game!
Plus, Service Hub Pro+ users can now access playbooks directly from custom object record pages, ensuring a seamless experience without having to navigate away from the record.
Multi-Hub Updates
HubSpot CRM has received numerous enhancements aimed at improving functionality and user experience across all Hubs. This release is packed with substantial upgrades that provide increased flexibility, precision, and control, thus boosting overall operational efficiency. We have cherry-picked a few key updates to summarize below.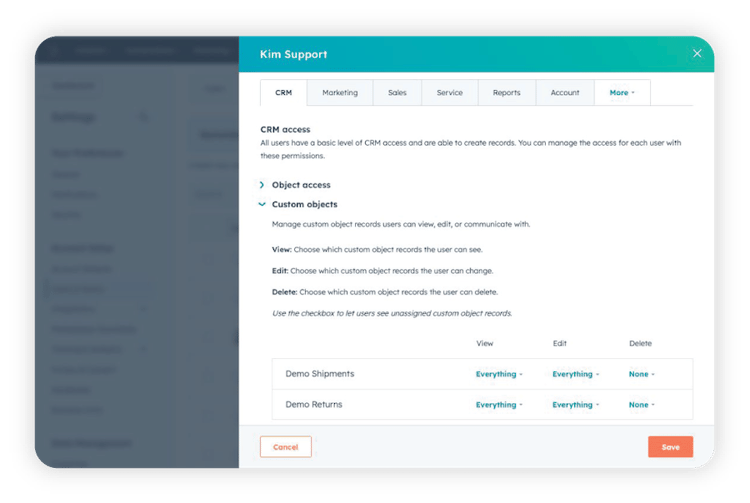 Record Association Tables: Record association tables now feature search, quick filters, and pagination, making it quicker and easier to access the associations that matter most.

Dashboard Sharing for Non-HubSpot Users: You can now share your HubSpot dashboards with non-HubSpot users via email, promoting more efficient reporting and collaboration with your stakeholders.

Granular Custom Object Permissions: Custom object permissions can now be controlled granularly for each custom object type, enabling more precise access management.

Increasing the Limit of Line Items on Deals to 200: In response to customer feedback, the number of line items that can be added to a deal has been doubled from 100 to 200.

Improved Workflows Issue Details Panel with Reminders: This new feature helps customers quickly review issues with their workflows and mitigate potential problems for their business.
Other Updates in HubSpot CRM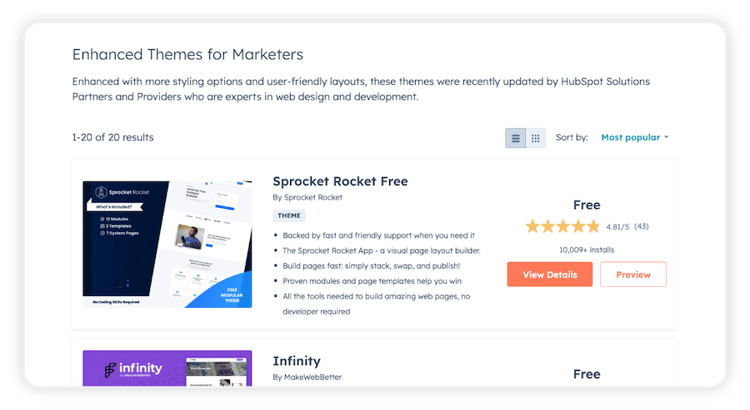 Edit a User's Profile Name and Avatar When Logging in as Another User
Activity Creator Button Redesign
New Collection: Enhanced Themes for Marketers

Updated Edit Permissions Modal
Custom Unique IDs for Companies within Import
Formatting Options for Calculated Properties
Email Health Redesign
Large Exports Warning Notification
Rounding for Custom Calculated Properties
Security Score Notifications
Drag and Drop Version of the Collaboration Sidebar in Dashboards
Sort Report Data by Property Label in the Custom Report Builder
Visualize Multiple Measures From the Same Report in the Custom Report Builder
Performance Improvements to Inbox Composer
Add Conditional Logic to the "Create Record" Form
Require Line Item Association During Deal Creation
Improved Notification Emails for Comments Left in the CRM
Workflows Custom Views and Subfolders
New App Integration! QuickBooks Online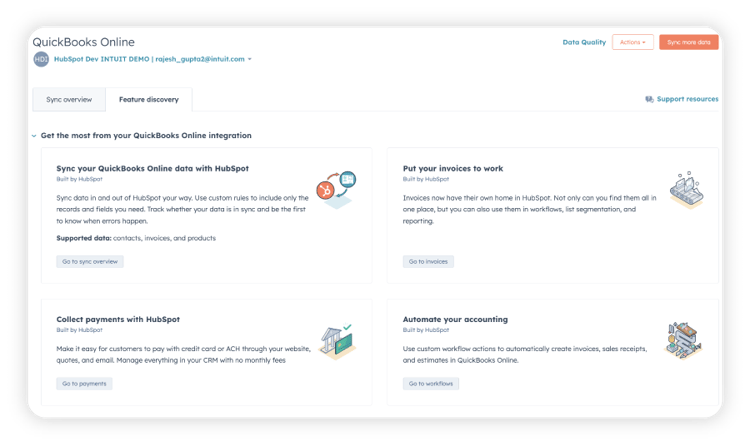 HubSpot's App Marketplace now features the latest QuickBooks Online integration, powered by data sync—the same two-way syncing engine behind Operations Hub. This integration offers two-way contact and product syncing, and the ability to sync QuickBooks invoices to HubSpot. It also comes with advanced sync settings and sync insights, such as in sync, failing, and excluded data.
This integration is available to all HubSpot customers except those who have the previous version of QuickBooks integration installed, to avoid any data duplication.
The Takeaway
May has proven to be another month of extensive updates and feature additions for HubSpot. These updates are aimed at ensuring users across all Hubs enjoy a streamlined and productive work and purchasing experience. So make sure to get the best out of these features and continue delivering exceptional customer journeys.
Sr Creative Strategist specializing in B2B brand creation, sales enablement, and SaaS demand generation. With 8 years of experience, she excels in driving ROI and revenue-driven KPIs through collaborative innovation.