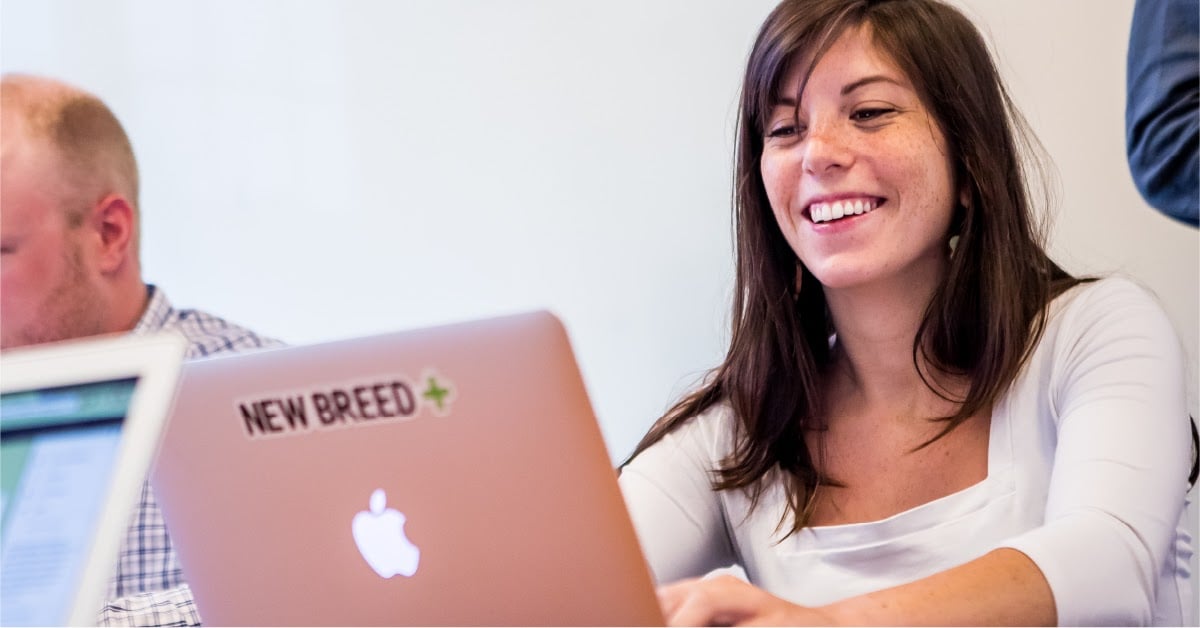 The amazing thing about technology is that it allows us to access all kinds of information that we otherwise wouldn't be able to see. Software like email and document trackers, CRMs and sales intelligence tools have completely changed the way sales works. Reps can know everything there is to know about a prospect's habits and interests before ever speaking to them.
Information about prospects' online behavior, like the pages they've looked at and the emails they've opened, is called digital body language. As a sales rep, how you use that information can be the difference between closing a deal or not.
What is Digital Body Language?
Digital body language is all of the online activity or behavior that you see from someone as they navigate your site, content or resources.
For sales reps, digital body language serves as cues as to what challenges a prospect is looking to solve and what solutions they're considering.
"A sales rep can learn so much about the prospect by reading into their digital body language, regardless of which stage they are at in their buyer's journey," says Lead Growth Advisor Karly Wescott. "That information isn't just useful during the first discovery call. Digital body language will carry on through the entire buying cycle and can indicate where [a prospect] is in the buyer's journey as well as what their persona and area of interest are."
Here are some of the different activities that you may assess when learning about a prospect's digital body language:
Form submissions
Page views
The channel that brought someone to your website
Email opens/interactions
Topics of interest
Active times of day
How Do You Use Digital Body Language
Throughout the entirety of a sales process, reps can use digital body language to gauge a prospects true level of interest. That, in turn, can help guide the reps outreach and engagement levels.
Initial outreach
Digital body language is a great tool for shaping outreach and deciding how much time to dedicate to trying to bring in a lead and get them to book a meeting.
"With HubSpot's email tracking tool, I can see when one of my prospects has opened an email multiple times," says Karly. "You will have people who open every single email and don't respond, and you will have people who don't open any of your emails ever."
Knowing how much a prospect is engaging with your emails will let your reps prioritize the leads who are engaged over the leads that aren't. It can also help you decide when to send an email or make a phone call.
"If you notice that someone is always opening your emails or reading your content at 7:00 PM at night, then you may want to make that call or send your own email around that time because clearly that's when they are evaluating your brand," says Karly.
Before the first conversation
When a prospect converts on your site, all of their information and digital body language will become available in your CRM.
When a sales rep is notified that there is a new lead, their first reaction should be to evaluate that lead's digital body language to inform everything about their next steps.
Digital body language is also great for measuring how much a prospect knows about your company or brand.
If someone has consumed a ton of your content and been all over your site, you know they may be ready for more serious content and conversations. On the contrary, if someone has only read one page and then submitted a meeting request, you can treat them differently in terms of how you approach the call and the material you bring with you.
"If a prospect has 40 page views and is looking at almost entirely content on website strategy and conversion optimization, I can probably assume they are going to want to discuss a website redesign on our call, and I can prep for that," says Karly.
You can also see how many people from a company are viewing your content and downloads, which can indicate the level of engagement and seriousness.
During the sales cycle
Even after that first discovery call, digital body language will help you interact with the prospect and shape your outreach according to their actions.
After a sales call or presentation ends and you send over a document, you can track the amount of times that document is opened and which part of the document is looked at the most.
"When I get the alert that the prospect I just got off the phone with is reviewing the documents I sent over, it lets me know they are serious about this process," says Karly. "Even more than that, when I see them jump onto the site after that call and start reviewing case studies on their own, I know they are moving into that decision stage."
Documents tools, like the one in HubSpot's Sales Hub, are also valuable for the contract or proposal stage because your reps will be able to see which pages of the document have been viewed the most or for the longest amount of time.
"If I see that a prospect is opening the document and going straight to the pricing page over and over, I can assume that they are very price focused or concerned," says Karly.
You can also use digital body language to inform how you approach a call or meeting with a prospect.
If your reps have sent over a bunch of documents prior to a call and an hour before the call you notice that the prospect is reading them and browsing the site, you can assume they are prepping and judge their level of seriousness about the call in general.
Another great indicator is when you see other individuals at a company jump on to view the documents you have sent over.
"Let's say you have been working with a company and you are in contact with two stakeholders throughout the buyer's journey," says Karly. "All of the sudden, you see their boss jump in or their CEO go straight to your website and start browsing case studies — that's a great indicator that things are moving along."
The Takeaway
Regardless of which stage of the buyer's journey your prospects are in, digital body language is crucial for offering a personalized and successful sales process.
If they don't leverage digital body language, your reps won't be offering as personalized of an experience to prospects as they could be, and, as a result, they will close less deals overall.
"You can ask as many questions as you want to prospects on a call about where they are in their sales process, but their digital body language will tell you so much more and give you such a clearer picture as to what's really going on," says Karly.
Weslee Clyde is an inbound marketing strategist at New Breed. She is focused on generating results using inbound methods and is driven by the customer experience. When not at the office, you can find her binging a docu-series on true crime or perfecting her gluten-free baking skills.