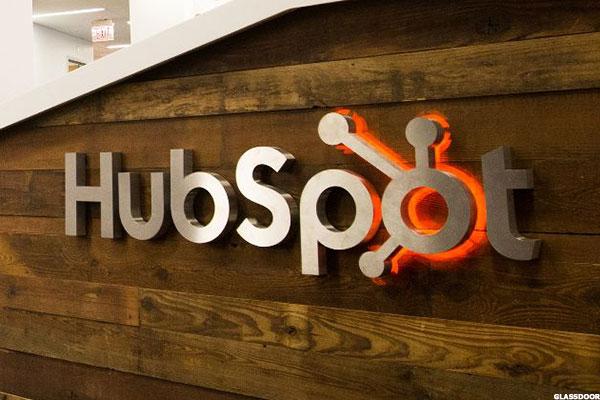 inb
For all you long-time marketers out there, I'm sure you're familiar with the constant evolution of new marketing strategies. If you asked a marketer how they would reach their target audience a decade ago versus asking today, you would get two completely different answers. Why is that, exactly? The evolution of inbound marketing has contributed greatly to the drastic change in the outreach approach for marketers. But, more specifically, the evolution of HubSpot has contributed greatly to the way marketers market their products. In this blog post, we'll deep dive into the evolution of HubSpot, what has made their SaaS marketing strategy so effective, and how your company can mimic their strategy to promote your own growth.
The evolution of HubSpot
It was 2004 when Brian Halligan and Dharmesh Shah met at MIT. Little did the two know that just two years later they would create a product that would completely flip the concept of traditional marketing on its head. At the time, Brian was helping venture-backed startups with their go-to-market strategy and Dharmesh was running a blog called "OnStartups" that was gaining more traction than most large companies in his industry. Between Brian's realization that consumers were starting to block out the more outbound marketing and sales tactics (cold calls, direct mail, email blasts) and Dharmesh's realization that his blogging efforts were key to his online success, the two came together to craft an idea to change the face of marketing. Halligan and Shah's main goal was to create a strategy that focused on treating buyers like real people, leading them to their discovery of the inbound methodology and the invention of the HubSpot platform, which is now recognized as the #1 inbound marketing platform on the market.
While today, HubSpot's platform provides a one-stop shop for all your marketing, sales and service needs, the platform wasn't always so comprehensive. HubSpot actually started off as an email marketing platform and transformed their presence over the past few years to incorporate other areas of marketing strategy. In 2013, HubSpot added a content management system to their platform, allowing users to create and manage websites. The best part about HubSpot's CMS is that it was built with non-developers in mind, meaning even those with the most basic HTML experience can work within the platform to improve website strategy.
HubSpot didn't stop their service offerings solely at marketing. Their innovation continues to shock customers as they learn just how much can be done from one, single platform. More recently, HubSpot implemented their own CRM software into their inbound marketing platform. They even created a freemium business model for their CRM software, available to those who purchase the marketing software package.
At HubSpot, innovation is continuously evolving. At this year's annual inbound marketing conference they introduced even more new additions to the already-extensive platform including:
The HubSpot platform has seen extensive growth over the past 12 years, and according to Halligan and Shah, this is only the beginning. Inbound fanatics can expect HubSpot to continue to develop many new features and fuel the future of marketing.
How can you mimic HubSpot's SaaS marketing strategy?
There is no doubt that if you are working in the SaaS industry and trying to grow your business, HubSpot is a great source for your inspiration. Here are a few key components that have led to HubSpot's success and how you can leverage them to grow your business.
Align your strategy with your product
One of the biggest reasons HubSpot has been so successful is because they have leveraged their own product for their growth. They created the concept of inbound marketing, they sell an inbound marketing platform, and their business model revolves around the concept of inbound marketing. While they might be one of the most obvious, HubSpot isn't the only company that's seen massive success from aligning business model with product. Drift, a conversational marketing company, has seen rapid growth by aligning their marketing strategy with their platform. Vidyard, a video marketing company, has seen similar results by exclusively creating content through their platform to reach their buyer personas.
Your company created your SaaS product for a reason! Obviously it's a valuable resource. What better way to engage your audience and create credibility for your brand than by leveraging a marketing strategy that works in alignment with the purpose of your product?
Innovate, innovate, innovate!
We mentioned that one of the reasons HubSpot has been so successful is because they keep up with the current trends and innovate their product to meet their buyers' needs. Your product is at the core of your business, and constantly working to improve it is one of the best ways to promote growth for your company. The buyer's journey is always changing, and in order for you to scale your business, you've got to keep up with your consumers and their buying habits. This means asking yourself questions like:
What new challenges are my buyer personas facing, and how can I improve my product to account for these challenges?
What new industry trends are currently gaining traction, and how could I incorporate these trends into my product?
These types of customer-focused questions will help you to discover new ways you can accommodate the needs of your current customer base and engage new leads for your business.
Discover the power of partnership
While HubSpot has a great product, the company has also found success through creating a robust partner program with other companies who have complementary services to their own. And we've done the same. Here at New Breed, our relationship with HubSpot has been one of the driving forces of our growth, and we are continuing to develop more partnerships with other companies, as well.
Creating relationships through marketing is a great way to generate new leads for your business, increase your exposure and establish a sense of trust in your brand. There are so many great opportunities to leverage other companies as a part of your growth strategy (especially in the SaaS industry) and we highly encourage you to select partnership opportunities that will be mutually beneficial and productive.
Key Takeaway
HubSpot is a clear standout in the SaaS industry as far as companies who have experienced substantial growth. While many factors that have led to HubSpot's evolution, the main reason HubSpot has seen such great success is because they are hyper-focused on having a customer-centric business strategy. HubSpot's creation of the flywheel is the perfect example of how the customer journey doesn't end after the purchase. Instead, you should constantly be working to delight your customers post-purchase. If you can create a business strategy that is developed around your product, continuously innovate, build a robust partner program, and, of course, always remember your customer comes first, you'll be on the fast track to rapid growth for your business.
Guido is Head of Product and Growth Strategy for New Breed. He specializes in running in-depth demand generation programs internally while assisting account managers in running them for our clients.